Shaquille O'Neal Sends Twitter Into an Uproar

There was much online debate and speculation Sunday evening when Shaq posted a Tweet of himself lying in a hospital bed without an explanation. Twitter became a buzz of theories as to why he was hospitalized.
The next day, he posted a funny animated Tweet clarifying his condition and reporting that he is ok and recovering nicely from hip surgery.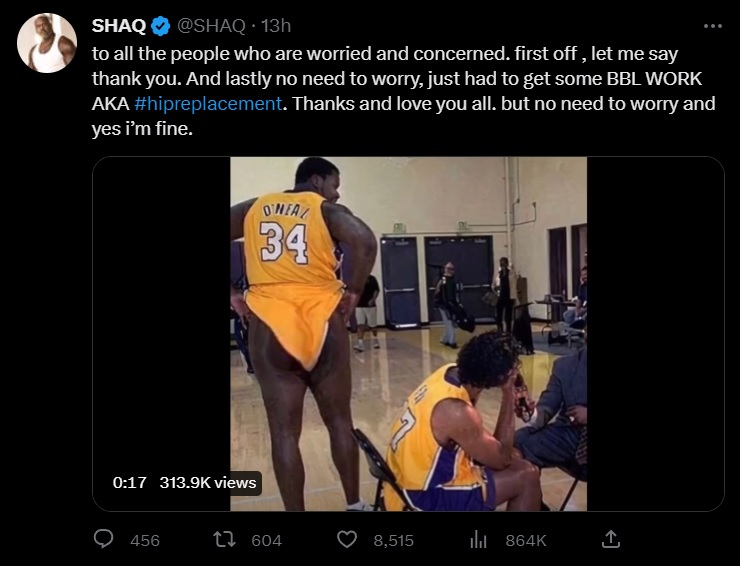 While there are no official news releases about Shaq and his surgery, we do know he will definitely need to take some time off in order to heal before he steps back into his sports analyst role. We wish him a great recovery!
Photo Credit: Depositphotos