FOR IMMEDIATE RELEASE
"IKNOWMARK: The Innovative and Independent Artist Poised to Take Over the Music Industry Shares the Keys to Success"
Fort Lauderdale, FL, July 4, 2023 (USANews.com) – If you haven't heard of IKNOWMARK yet, you will soon.
This rising artist is making waves in the music industry with a life-altering perspective and entrepreneurial experience unlike anyone to enter the music industry to date. This innovative artist has been making music for over 10 years, with a catalog of over 100 unreleased songs ready to hit the market.
IKNOWMARK's music blends elements of rap, hip hop, and R&B, with a completely fresh sound that is sure to appeal to a wide audience. The lyrics are honest and relatable, tackling the power of mindset with a message of hope and resilience – they prove that we are under no obligation to be the same person we were, and we can in fact become whoever we desire.
The authentic messages have already resonated with fans around the world, and show no signs of slowing down.
IKNOWMARK isn't just a talented musician – he's also an ambitious entrepreneur. In addition to a rapidly rising music career, IKNOWMARK has founded his own communities "ALWAYS ACTIVE" a full service production company and "3AM TALENT", an independent label with full service media, marketing and brand management, showcasing their dedication to making a positive impact in the industry.
Proving IKNOWMARK is an "artist's artist" they also back equally impressive artists like DON JONES among some other innovative creatives on their rise to stardom.
Supported by a 100% in-house team, with experience managing over $500 million in digital and traditional advertising, over 1000 media productions, and access to a billion dollar client network for potential funding – IKNOWMARK stepping on the scene is unlike anyone else to enter the space.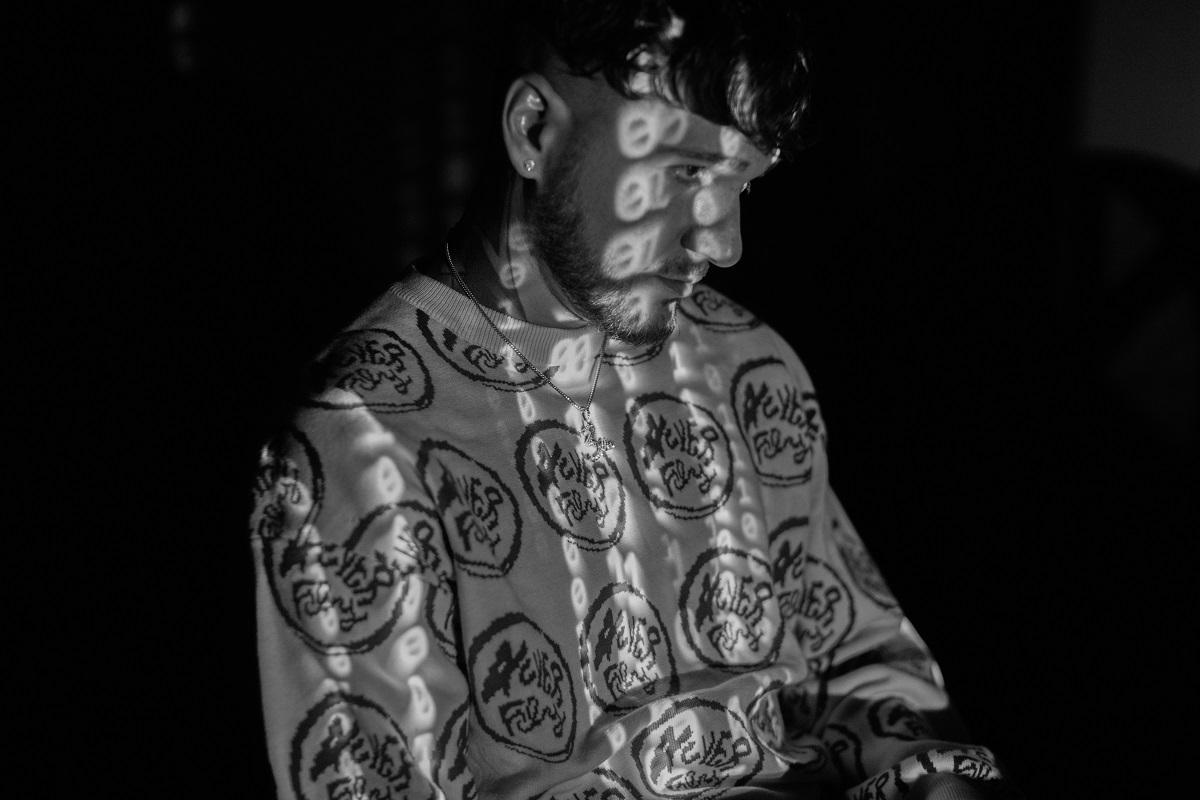 Motivating, considering where he came from as a highschool dropout, in a small town.
So how did he get to such a privileged position?
The message in the music explains the mindset and laws of attraction that makes it all possible, and proves that absolutely anyone can rise above their circumstances to reach their highest potential and whatever they desire.
IKNOWMARK's determination and passion for his craft is truly inspiring, and it's clear that he is dedicated to making a positive impact in the music industry and quite frankly, the world.
With his unique sound and inspiring message, IKNOWMARK is poised to take over the music industry and inspire people to live a life of fulfillment.
Keep an eye on this rising star – and protect this man at all costs, because the world needs more leaders like IKNOWMARK to show us what is possible. As many fans have expressed time and time again, the time for change is now and we are tired of the life of drugs, sex and crime that has been sold to us as rap music.
It's time we start being mindful of what we consume and the messages we tell ourselves if we want a better life.
Listen to IKNOWMARK's new collab album with DON JONES and DAYAFTER "INVITE ONLY" set to release on all streaming platforms this summer.
Get connected at IKNOWMARK.COM and anywhere you stream music to watch the rise to the top and support the change we all have been waiting for.
###