Introducing Lexcam Patches: Elevating Dexcom G7 Experience with Comfort, Durability, and Style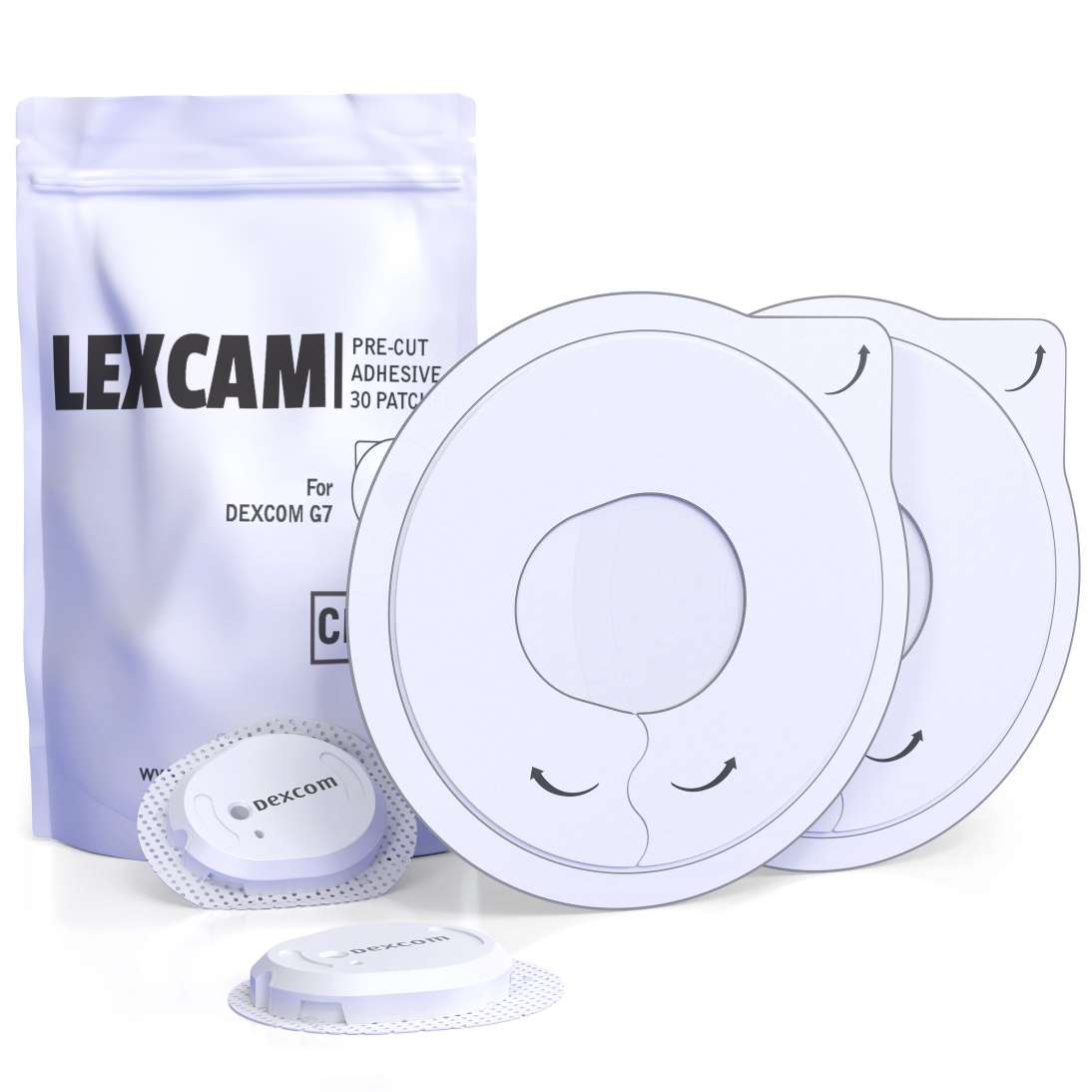 FOR IMMEDIATE RELEASE
Introducing Lexcam Patches: Elevating Dexcom G7 Experience with Comfort, Durability, and Style
New York, NY, July 28, 2023 (USANews.com) –
We are thrilled to announce the launch of our latest innovation, Lexcam patches, specifically designed for Dexcom G7 users. These patches are set to enhance the overall experience of continuous glucose monitoring by offering a blend of comfort, durability, and style.
At Lexcam, we understand the importance of providing a worry-free experience for individuals relying on Dexcom G7 devices for their diabetes management. Our Lexcam patches have been meticulously crafted using user-friendly materials and adhesive technology, ensuring secure and comfortable protection for your Dexcom G7 device.
The comfort provided by Lexcam patches is unparalleled. We have taken into consideration the feedback from Dexcom G7 users and have designed our patches to be gentle on the skin, minimizing any discomfort or irritation that may arise from prolonged use. With Lexcam patches, you can now enjoy continuous glucose monitoring without any compromise on comfort.
Durability is another key aspect we have focused on while developing Lexcam patches. We understand that individuals with diabetes lead active lives, and their devices need to withstand various activities and environments. Our patches are designed to be long-lasting, providing reliable protection for your Dexcom G7 device throughout your daily routines.
Style is not something we take lightly at Lexcam. We believe that individuals with diabetes should have the opportunity to express themselves and feel confident in their devices. Our Lexcam patches come in a variety of colors and patterns, allowing you to personalize your Dexcom G7 and make a statement that reflects your unique personality.
The early feedback we have received on Lexcam patches has been overwhelmingly positive. Users have praised the comfort, durability, and style that our patches bring to their Dexcom G7 experience. This feedback affirms our commitment to transforming the lives of people with diabetes through our innovative solutions and reinforces our resolve to continue creating products that seamlessly fit into our users' lives.
Lexcam patches are now available for purchase on our website
https://www.shoplexcam.com/
. We invite Dexcom G7 users to elevate their monitoring experience with Lexcam patches and discover a new level of comfort, durability, and style.
For media inquiries, please contact:
Lori Stern
Director
[email protected]
718-715-8141
About Lexcam:
Lexcam is a leading provider of innovative solutions for individuals with diabetes. Our mission is to enhance the lives of people with diabetes by developing products that prioritize comfort, durability, and style. We are dedicated to continuously improving our offerings and providing exceptional customer service to our valued users.
###