RemoteRep.com Revolutionizes Sales Job Search with New App, Empowering Professionals to Work from Home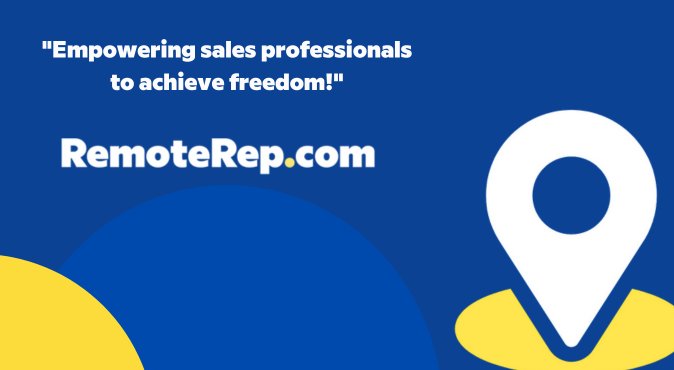 FOR IMMEDIATE RELEASE
RemoteRep.com Revolutionizes Sales Job Search with New App, Empowering Professionals to Work from Home
Atlanta, GA, July 29, 2023 (USANews.com) –
RemoteRep.com
, a leading online job board, is proud to announce the launch of its innovative app, designed to revolutionize the sales job search process. With the aim of empowering sales professionals to work from the comfort of their own homes, RemoteRep.com is set to redefine the way individuals find and secure remote sales positions.
In today's fast-paced digital age, professionals are increasingly seeking flexibility and work-life balance. RemoteRep.com recognizes this growing trend and has developed a user-friendly app that connects ambitious sales professionals with their ideal remote sales opportunities. By leveraging the power of technology, RemoteRep.com is transforming the job-search landscape, making it easier than ever for sales professionals to find fulfilling remote positions.
The RemoteRep.com app offers a seamless and intuitive user experience, allowing sales professionals to browse through a wide range of remote sales job listings. With just a few taps, users can filter their search based on location, industry, experience level, and other relevant criteria. The app's advanced algorithms ensure that job seekers are presented with the most relevant and suitable opportunities, saving them valuable time and effort.
"We are thrilled to introduce our new app, which will empower sales professionals to break free from the constraints of traditional roles and embrace the flexibility of working from home,"
said Robert Posey, CEO of RemoteRep.com.
"Our goal is to redefine the job-search process and provide a platform that connects talented individuals with exciting remote sales opportunities in the digital age."
RemoteRep.com understands the unique challenges faced by sales professionals and has tailored its app to meet their specific needs. The platform not only offers a comprehensive job board but also provides resources and support to help sales professionals excel in their remote roles. From networking opportunities to training materials, RemoteRep.com is committed to helping sales professionals thrive in the remote work environment.
With the launch of the RemoteRep.com app, sales professionals can now take control of their careers and enjoy the benefits of working from home. By eliminating geographical limitations and offering a wide range of remote sales positions, RemoteRep.com is empowering professionals to achieve a better work-life balance and unlock their full potential.
For more information about RemoteRep.com and to download the app, please visit
www.remoterep.com
.
About RemoteRep.com:
RemoteRep.com emerged from a rebrand of a third party sales agency almost three years ago. The team decided, as the number of remote work opportunities continued to grow, there was a need for a more efficient way to source, sift, and hire new salespeople. The RemoteRep app was born! Now, in only the first month, more than 600 accounts have been created.
Media Contact:
Maria Balingit
PR Manager
RemoteRep.com
[email protected]