Funneltopia and SnackPerk Ignite a Marketing Revolution, Land Major Client with Free Snack Perk Box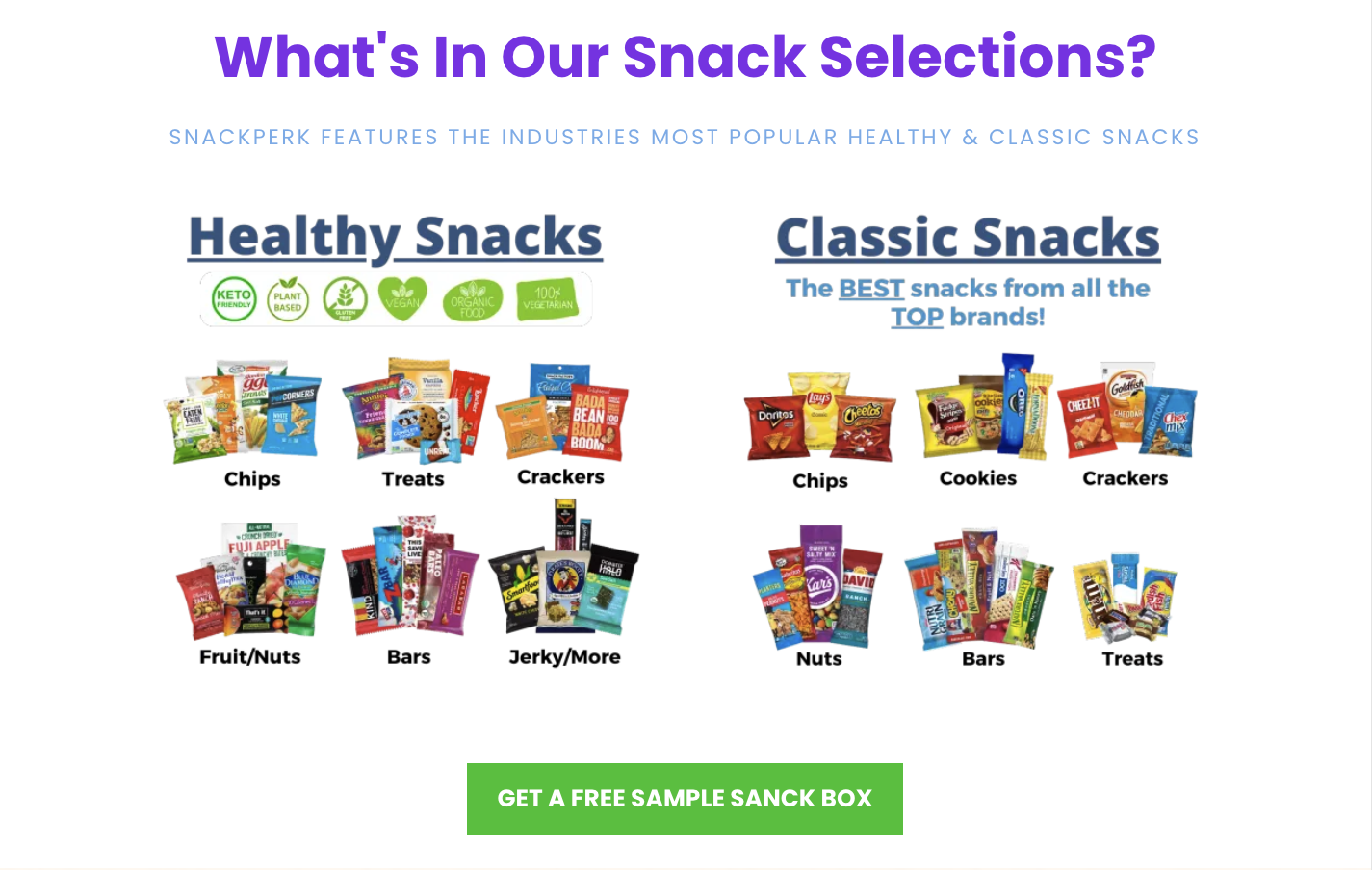 FOR IMMEDIATE RELEASE
Funneltopia and SnackPerk Ignite a Marketing Revolution, Land Major Client with Free Snack Perk Box
Henderson, NV, July 28, 2023 (USANews.com) – Funneltopia, the powerhouse in marketing funnel optimization, and SnackPerk, the trailblazer in snack solutions, have joined forces in a groundbreaking alliance. This dynamic collaboration is set to turbocharge SnackPerk's marketing strategies and catapult their client base to new heights.
Through a relentless cycle of testing and ad refinement, the teams have launched an optimized marketing funnel that's already making waves. The first major client has been secured, marking a thrilling milestone in this alliance. SnackPerk's snack solutions, known for fueling employee happiness and productivity, have been embraced by industry titans like General Electric, Calendly, CapitalOne, Vitas Healthcare, and Gate Scientific.
To celebrate this electrifying success, SnackPerk is offering a complimentary sample snack box, a tantalizing taste of their exceptional service. Grab this exclusive offer and experience the SnackPerk difference firsthand at freebox.snackperk.com.
Kate Mikado, COO at Funneltopia, exclaims, "We're over the moon about our collaboration with SnackPerk and the successful launch of the optimized marketing funnel. This is just the beginning of an exciting journey that will revolutionize the way companies perceive employee well-being and productivity."
For more information about SnackPerk and their offerings, visit snackperk.com. Don't miss your chance to claim your complimentary sample snack box at freebox.snackperk.com.
About Funneltopia: Funneltopia is a leading marketing funnel optimization company, committed to driving business growth and revolutionizing marketing strategies. With innovative solutions, Funneltopia is changing the game in client acquisition and business success. Learn more at Join.Funneltopia.us/pr
For media inquiries, please contact:
Name: Cecelia G
Title: Marketing Director
Email:
[email protected]
Phone: 833.995.2555
###