VeriDoc Sign Surpasses 1,000 Users, Pioneering Blockchain Esignature Solution Safeguards Documents and Combats Fraud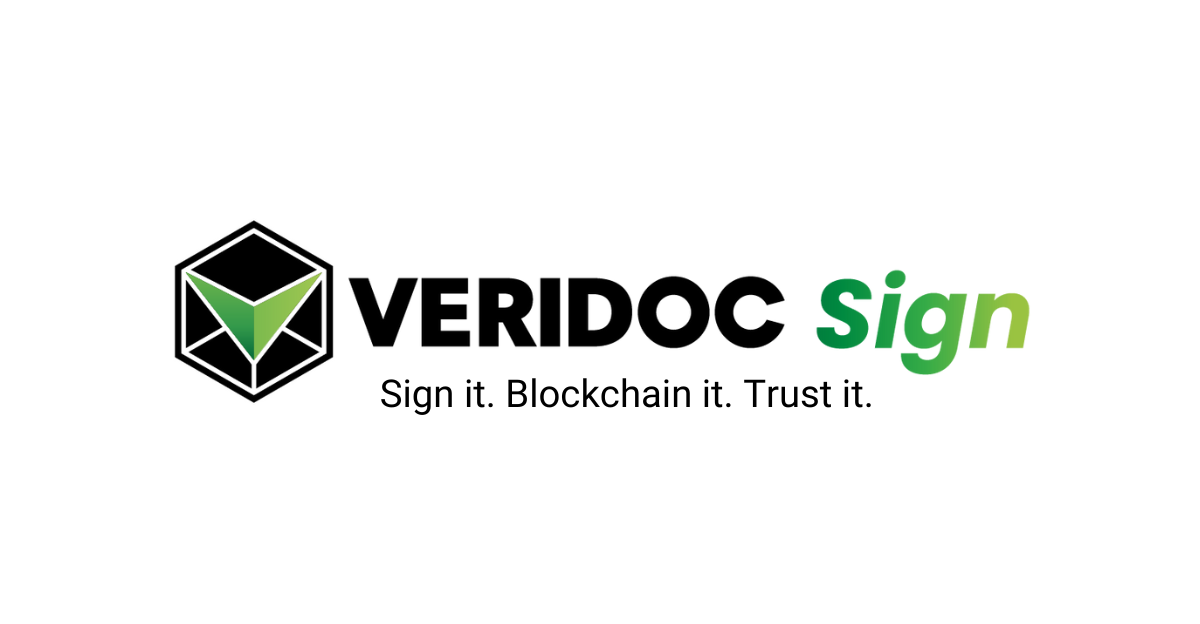 FOR IMMEDIATE RELEASE
VeriDoc Sign Surpasses 1,000 Users, Pioneering Blockchain Esignature Solution Safeguards Documents and Combats Fraud
Worldwide, July 31, 2023 (USANews.com) –
VeriDoc Sign, the world's first blockchain-based esignature solution, has surpassed 1,000 users. This milestone reflects the growing trend towards utilizing esignatures as a secure and efficient method of document verification. VeriDoc Sign's unique solution not only protects documents but also prevents unauthorized alterations or tampering, providing users with unparalleled security and peace of mind.
In today's digital age, the need for secure and reliable document verification has become increasingly crucial. Traditional methods of signing documents, such as physical signatures or digital scans, are susceptible to fraud and manipulation. VeriDoc Sign addresses these concerns by leveraging the power of blockchain technology to create an unalterable record of each document's authenticity.
By utilizing blockchain, VeriDoc Sign ensures that every signed document is securely stored and timestamped, making it virtually impossible for anyone to tamper with or forge the document without detection. This groundbreaking solution provides users with an unprecedented level of trust and confidence in their digital transactions.
"We are thrilled to have reached this significant milestone of over 1,000 users,"
said Daniel da Silva Lay, COO at VeriDoc Global.
"VeriDoc Sign's rapid adoption demonstrates the increasing demand for a secure and efficient esignature solution. Our platform not only safeguards documents but also combats fraud, ensuring the integrity of every transaction."
VeriDoc Sign's user-friendly interface and seamless integration with document management systems have contributed to its rapid growth. The platform's intuitive design allows users to easily sign and verify documents, streamlining workflows and saving valuable time.
In addition to its robust security features, VeriDoc Sign offers a range of benefits, including reduced costs associated with printing, scanning, and shipping physical documents. By eliminating the need for physical signatures, VeriDoc Sign also promotes sustainability and reduces the environmental impact of paper-based processes.
As VeriDoc Sign continues to revolutionize the way documents are signed and verified, the company remains committed to enhancing its platform and expanding its user base. With its innovative blockchain technology, VeriDoc Sign is poised to become the industry standard for secure and reliable esignatures.
For more information about VeriDoc Sign and to start using this groundbreaking esignature solution, please visit
https://veridocsign.com
.
About VeriDoc Global
VeriDoc Global is a leading provider of blockchain-based document verification solutions. With a mission to combat fraud and ensure document integrity, VeriDoc Global offers innovative products that leverage the power of blockchain technology. VeriDoc Sign, is the world's first blockchain-based esignature solution, providing users with unparalleled security and peace of mind.