Revolutionizing Prescription Access: Semaglutide, World's #1 Weight Loss Product, Now Just a Click Away!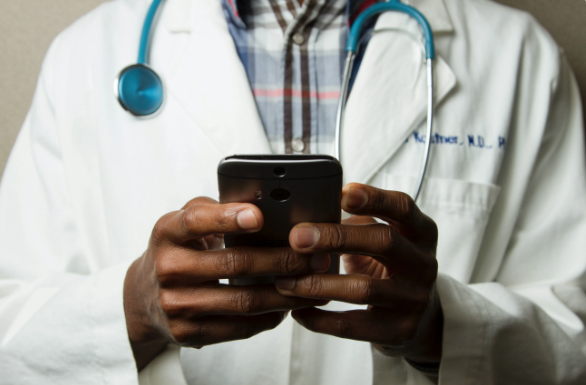 FOR IMMEDIATE RELEASE
Revolutionizing Prescription Access: Semaglutide, World's #1 Weight Loss Product, Now Just a Click Away!
Austin,TX, August 8, 2023 (
USANews.com
) – Live Well RX, a groundbreaking pharmaceutical platform, is set to disrupt the prescription industry with its innovative approach to prescription access. Founder Richie Jaynes has announced that Semaglutide, the active ingredient in Ozempic and the world's leading weight loss product, can now be obtained with just a simple click on your phone or desktop.
Live Well RX aims to revolutionize the way people access their prescriptions by providing a seamless and convenient online platform. With the introduction of Semaglutide, Live Well RX is taking a significant step towards transforming the weight loss industry.
Semaglutide has gained worldwide recognition as the #1 weight loss product, offering effective results for individuals struggling with obesity. Its active ingredient, found in Ozempic, has been proven to aid weight loss by suppressing appetite and promoting a feeling of fullness.
Traditionally, obtaining prescriptions for weight loss products has been a time-consuming and often frustrating process. Live Well RX is changing the game by simplifying the entire experience. With just a few clicks, users can now access Semaglutide from the comfort of their own homes, eliminating the need for lengthy doctor visits and pharmacy queues. Then have your prescription delivered right to your doorstep.
Richie Jaynes, the visionary behind Live Well RX, expressed his excitement about the platform's potential to transform the prescription industry.
"We believe that everyone should have easy access to the medications they need, without unnecessary barriers. By making Semaglutide available with just a click, we are empowering individuals to take control of their weight loss journey and improve their overall health."
Live Well RX's user-friendly interface ensures a seamless experience for customers. Users can simply visit the website, create an account, and request their prescription. The platform also offers personalized support and guidance, ensuring that users have all the information they need to make informed decisions about their health.
The introduction of Semaglutide on Live Well RX marks a significant milestone in the company's mission to revolutionize prescription access. By leveraging technology and innovation, Live Well RX is making it easier than ever for individuals to obtain the world's leading weight loss product.
For more information about Live Well RX and to access Semaglutide, please visit
www.livewellrx.clinic
.
About Live Well RX:
Live Well RX is a pioneering pharmaceutical weight loss, anti aging, hormone therapy and sexual health platform that aims to revolutionize prescription access. Founded by Richie Jaynes, the platform provides a seamless and convenient way for individuals to obtain their prescriptions, eliminating unnecessary barriers and improving overall health outcomes.
Media Contact:
Richie Jaynes
Founder
Live Well RX
972-898-3754
[email protected]
###