Integrity Payment Processing: Pioneering High-Risk Merchant Account Solutions for the Modern Business Landscape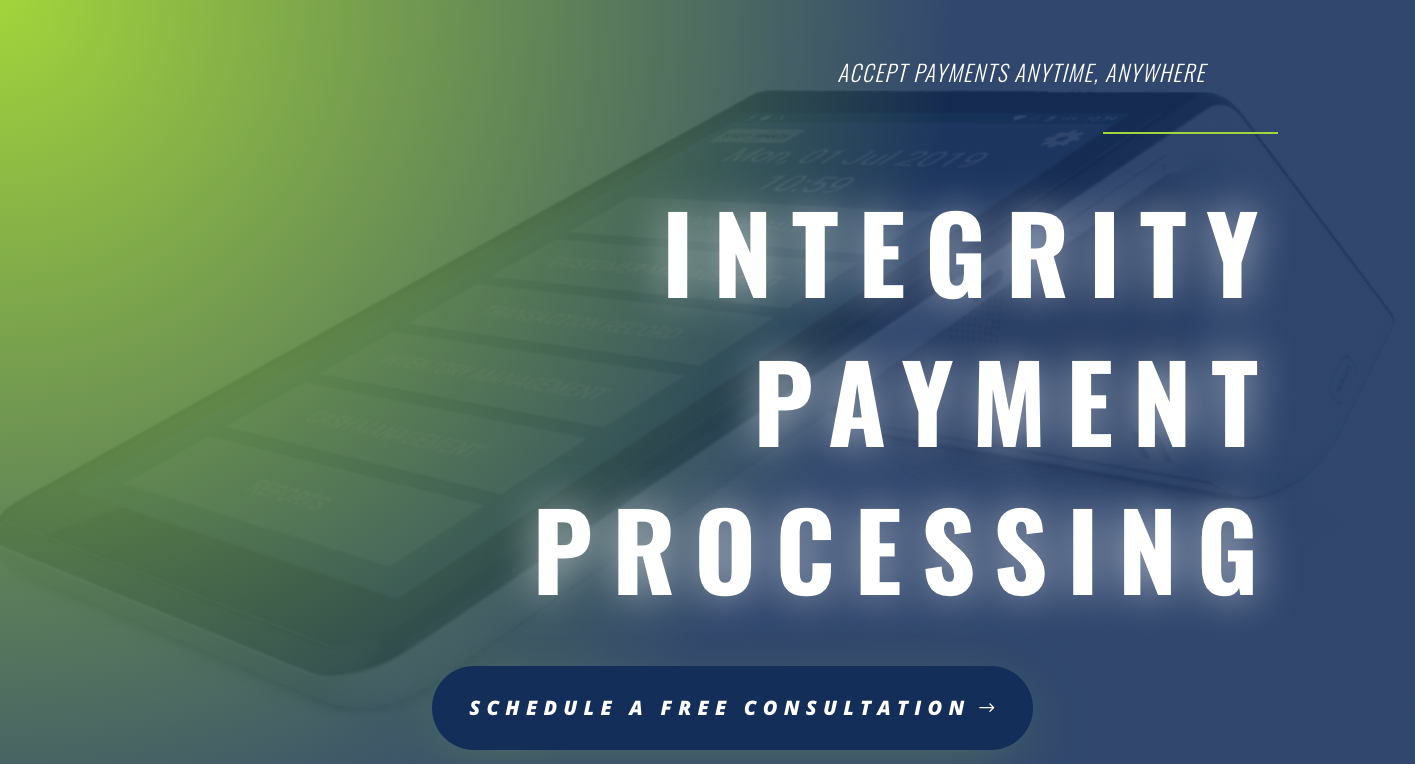 Offering Tailored Solutions for Industries Including Nutraceuticals, Online Gaming, Crypto, CBD, Cannabis, and High-Ticket Offers
---
Nationwide, August 15, 2023
(
USANews.com
) – Integrity Payment Processing, a trailblazer and leader in the electronic payment industry, is thrilled to announce its comprehensive suite of payment solutions tailored to meet the distinct and unique needs of high-risk businesses in today's dynamic marketplace. Recognizing the challenges faced by industries such as nutraceuticals, online gaming, crypto, CBD, cannabis, and businesses with high-ticket offers of $10,000+, the company is dedicated to providing a one-stop payment solution for businesses of all sizes and industries that banks and merchants consider to be 'high-risk'
Understanding and Navigating the Modern Payment Landscape
The world of electronic payments is vast, varied, and diverse. Integrity Payment Processing recognizes that each business is unique, with its own set of payment processing requirements. The company's team of experts is deeply committed to understanding and comprehending these specific needs, crafting the perfect solution to ensure business growth and prosperity.
A Transparent, Efficient, and Streamlined Process
Integrity Payment Processing stands out with its transparent, efficient, and streamlined process:
Free Consultation: Businesses can schedule a complimentary consultation to discuss their processing requirements.
Evaluation: The team meticulously analyzes and selects the best options tailored for each company.
Free Proposal: A detailed proposal with guaranteed savings is provided.
Gathering Documents: Collaborative efforts ensure all necessary materials are compiled for submission.
Underwriting: Once all documents are submitted, the approval process commences.
Integration: Post-approval, the team assists businesses with seamless integration.
Diverse Payment Solutions for High-Risk Businesses
From retail and e-commerce merchant accounts to high-risk merchant accounts and mobile payments, Integrity Payment Processing offers a comprehensive and full range of solutions. Their offerings also include online reporting, chargeback protection, ACH and electronic check processing, recurring billing, and state-of-the-art equipment.
Specialized Solutions for the Booming Cannabis Industry
Integrity Payment Processing has developed specialized solutions for both the cannabis industry and the rapidly growing sectors within it. Recognizing the unique challenges, they leverage cutting-edge blockchain technology to offer fast, secure, and reliable debit and credit card processing solutions.
Empowering and Educating Clients
Beyond merely offering solutions, Integrity Payment Processing believes in empowering and educating its clients. They provide valuable insights and in-depth knowledge into the intricacies of payment processing, ensuring businesses stay informed and make the best decisions.
Client Testimonials Speak Volumes
Integrity Payment Processing's commitment to excellence is echoed by its clients:
Sean Simpson, Co-Founder of Sarah Prout: "Livia has been my single greatest asset for acquiring new merchant accounts… If you're looking for the best, then you found it."
Denise Cotton-Royal, CEO of Corporate Events Pro: "Livia and the team at Integrity Payment Processing have been efficient, responsive, friendly, and professional. By far the best service I've received from anyone in this industry."
Darnell T, President of Slay Queen Virgin Hair: "Livia has been nothing less than extraordinary… Livia will definitely get the job done and find the best solution for your business."
Nicole Taylor, CEO of Nicole Taylor Consulting: "Being a referral partner with Integrity Payment Processing is such an easy decision… I've been working with them for a couple of years now, love the mailbox money coming in every month and it's an incredible way for helping businesses save money!"
Damon and Angela Damato, Founders of The Healing Sanctuary: "Within just a short few days, Integrity Payment Processing was able to get us a merchant account with more monthly volume at $50K a month with NO 10% reserve!"
Stephanie Esparza, COO of Alpha Lion: "Integrity Payment Processing was able to save us more than half on our processing fees… Thank you for all the support Livia. You truly deliver exceptional customer service."
Livia's Insights on Fox Business
Recently, Livia, the CEO of Integrity Payment Processing, was interviewed on Fox Business's "Unstoppable Women Entrepreneurs." She shed light on the challenges faced by high-risk industries and how Integrity Payment Processing is making a difference. Livia emphasized the importance of transparency in the payment processing industry and how her company is bringing value to businesses, especially in the booming cannabis sector.
About Integrity Payment Processing
Integrity Payment Processing is a leading provider of innovative payment solutions, dedicated to helping businesses thrive in today's ever-evolving marketplace. With an unwavering commitment to tailored solutions, transparency, and education, Integrity Payment Processing is at the forefront of revolutionizing the payment industry.
For more information about Integrity Payment Processing and its offerings, please visit .integritypaymentprocessing.com
###