Introducing the Ultimate Platform for Hairstylists: Empowering Growth, Learning, and Success Beyond the Salon Chair!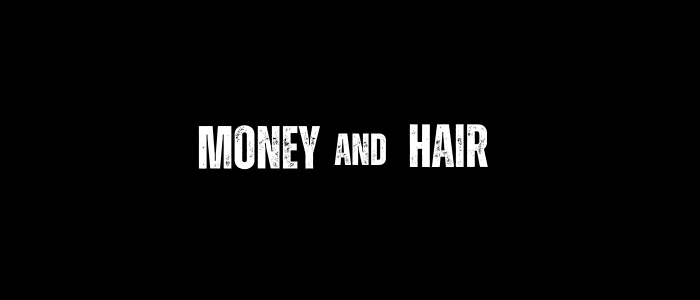 FOR IMMEDIATE RELEASE
Introducing the Ultimate Platform for Hairstylists: Empowering Growth, Learning, and Success Beyond the Salon Chair!
Worldwide, August 16, 2023 (
USANews.com
) -Today, we are excited to announce the launch of the ultimate platform for hairstylists, a dynamic community designed to empower professionals in the hair industry. This innovative platform offers hairstylists a unique opportunity to enhance their craft, gain invaluable insights into investing, master social media strategies, plan for retirement, and expand their professional network.
As the beauty industry continues to evolve, hairstylists face new challenges and opportunities. Recognizing the need for a comprehensive platform that goes beyond the salon chair, we have created a vibrant community where hairstylists can thrive and achieve their full potential.
The platform provides a wealth of resources and tools to help hairstylists grow both personally and professionally. From expert-led courses and workshops to interactive forums and networking events, members will have access to a wide range of educational and career development opportunities. Whether you are a seasoned professional or just starting your journey in the hair industry, this platform is designed to support your growth every step of the way.
One of the key features of the platform is the focus on financial literacy and investment strategies. We understand that hairstylists often face unique financial challenges, and we aim to equip our members with the knowledge and tools to make informed decisions about their financial future. From budgeting and saving tips to investment guidance, our platform will help hairstylists build a solid foundation for long-term financial success.
In addition, the platform will provide hairstylists with the necessary skills to navigate the ever-changing landscape of social media. With the rise of digital marketing, having a strong online presence is crucial for success in the beauty industry. Our platform will offer expert advice and strategies to help hairstylists leverage social media platforms effectively, attract new clients, and build a loyal following.
Furthermore, the platform will serve as a hub for networking and collaboration. Hairstylists will have the opportunity to connect with industry leaders, fellow professionals, and potential mentors. By expanding their professional network, members can open doors to new opportunities, collaborations, and career advancements.
"We believe that hairstylists deserve a platform that not only supports their craft but also empowers them to thrive in all aspects of their lives,"
said Daniel Baccardi , CEO.
"Our ultimate platform for hairstylists is a one-of-a-kind community that offers a holistic approach to professional development, financial literacy, and networking. We invite all hairstylists to join us on this exciting journey of growth, learning, and empowerment."
To join the ultimate platform for hairstylists and embark on a journey of growth and success beyond the salon chair, visit
www.moneyandhair.com
today. Your success story starts here!
About Money and Hair
Money and Hair is a leading provider of innovative solutions for the beauty industry. With a mission to empower hairstylists and beauty professionals, Money and Hair is committed to creating platforms and resources that support their growth, learning, and success.
https://www.moneyandhair.com
[email protected]
###