Fitness Marketing Genius Simeon Krastev Transforms Gym Industry with Revolutionary AI Marketing System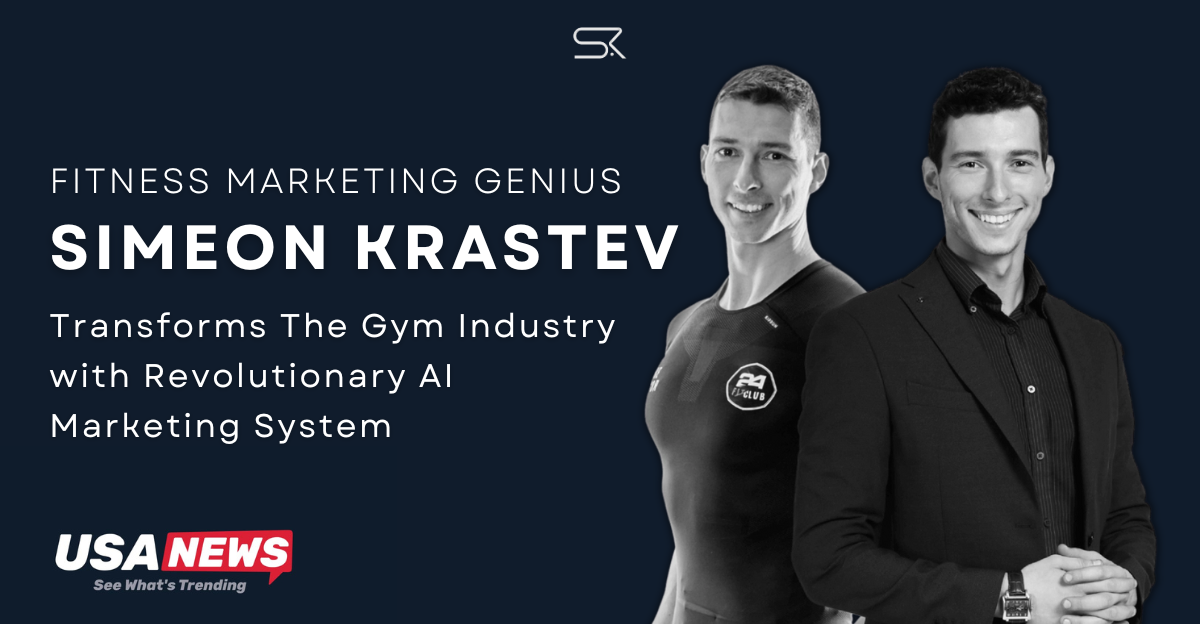 HEALTH & FITNESS
Fitness Marketing Genius Simeon Krastev Transforms Gym Industry with Revolutionary AI Marketing System
Miami, FL, August 17, 2023 (
USANews.com
) — Simeon Krastev, a renowned fitness marketing expert, is revolutionizing the gym industry with his groundbreaking AI Marketing System. Through his company, SK Media, Krastev offers gym owners a dynamic and innovative solution to rapidly grow their memberships and attract high-paying clients and get back to their pre-pandemic numbers in no time.
SK Media's AI-powered marketing system is specifically designed for gyms that generate over $20k/month. By combining Social Media Advertising and advanced AI technology, SK Media generates a consistent pipeline of new prospects, ensuring gyms are filled to capacity and resulting in increased revenue, momentum, and retention.
Unlike traditional marketing approaches, SK Media provides a hands-off solution for gym owners, allowing them to focus on serving their clients at the highest possible level. With a customized approach, their team tailors a growth plan specific to each gym's unique needs, providing gym owners with a roadmap and executing a plan to scale their gym membership sales quickly.
One of the key features of SK Media's Dynamic Trigger AI Marketing System is its ridiculous guarantee. If the promised results are not delivered, SK Media promises a refund of services as well as an additional $1000 payment, showcasing their confidence in their ability to deliver exceptional results.
Simeon Krastev, the mastermind behind this revolutionary AI Marketing System, has a proven track record of success in the fitness industry. With over 10 years in the health & fitness space, working internationally with gym owners from more than 15 countries, his expertise and innovative approach are key drivers of success. He has helped numerous gym owners not only achieve their revenue targets but also automate and systematize their business operations.
Gym owners who are looking to transform their businesses and take their membership base to new heights can now benefit from Simeon Krastev's expertise. By partnering with SK Media and utilizing their Dynamic Trigger AI Marketing System, gym owners can expect consistent leads, customer acquisition, and increased revenue.
For more information about Simeon Krastev and SK Media's revolutionary AI Marketing System, visit their website at
www.skmedia.xyz
.
About SK Media:


SK Media is a leading marketing agency specializing in the fitness industry. Led by fitness marketing genius and gym owner Simeon Krastev, SK Media offers a revolutionary Dynamic Trigger AI Marketing System that helps gym owners achieve rapid growth in memberships and attract high-paying clients. With a customized approach and a guarantee of a positive return on investment, SK Media is transforming the gym industry and helping gym owners reach new levels of success.
###