LinkedIn Expert Xhoni Mimillari Finally Reveals How To Get Clients On LinkedIn – Secrets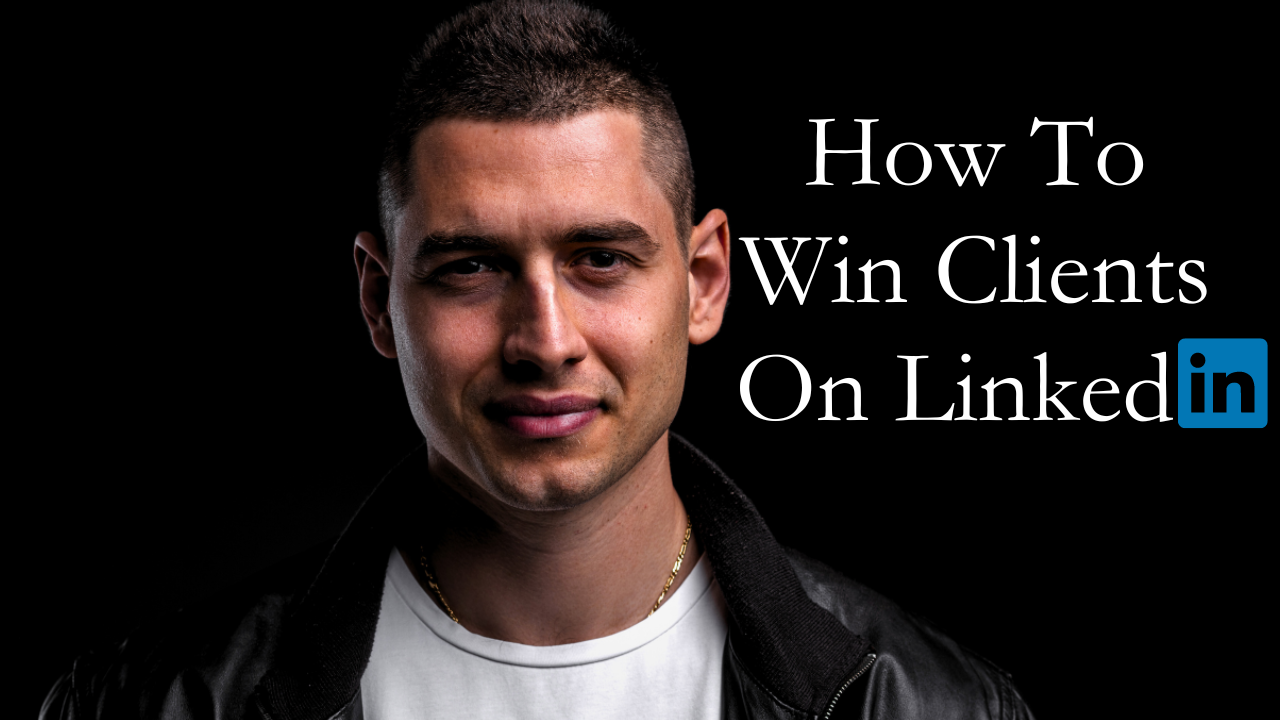 FOR IMMEDIATE RELEASE
LinkedIn Expert Xhoni Mimillari Finally Reveals How To Get Clients On LinkedIn – Secrets
Worldwide, August 18, 2023 (USANews.com) –

" I have made around £80K on LinkedIn since working with Xhoni Mimillari, and I recently had my biggest month ever.
His 1-on-1 program is a gamechanger " – Alex Hall
There are a few things you can do to stand out on LinkedIn and be viewed as the go-to person in your field.
By default, you'll get more clients, reach and build a following that buys from you.
I have helped clients generate over $1.1M in revenue using LinkedIn and 9 of them are currently making beyond 6-figures.
If you are a coach, consultant or entrepreneur, why should you bother with LinkedIn?
Simple:
1) You find the highest quality of leads (by far)
2) Potential buyers are easy to find – insane advantage
3) You have insanely good metrics to track your content
3) The organic reach is amazing, + you can reach people outside your network so easily.
Take a look at my latest post: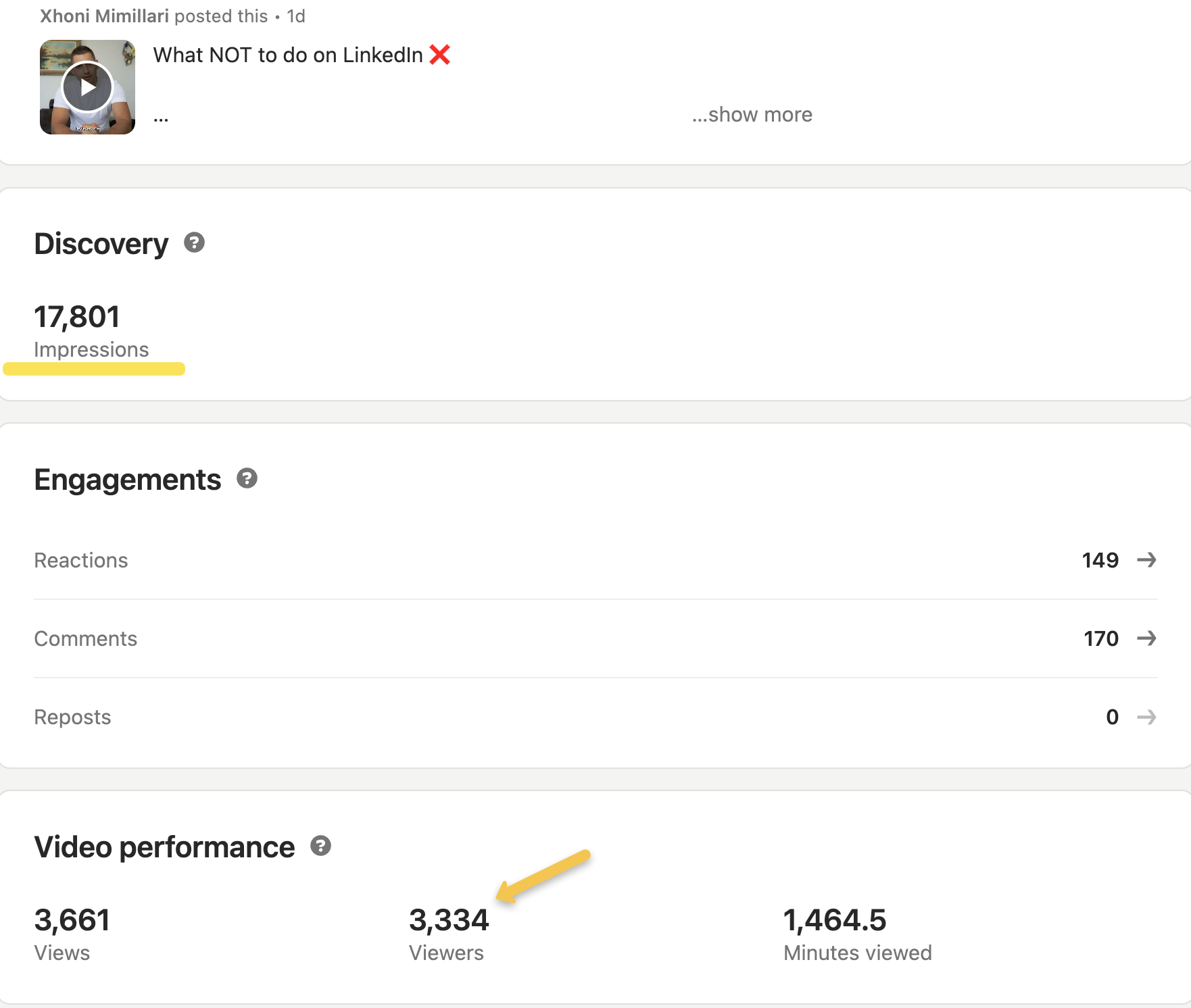 —> Over 17 800 people came across my video in their newsfeed
—> Over 3300 unique viewers committed to watching the video
Check this out, I only got 140 likes in this video, and I have around 31000 followers
Here's what's insane: 100-105 of those people who liked the post are ideal clients, literally hot leads.
I have never seen anything like this on any social media platform.
Other benefits?

– Your LinkedIn profile is better than a sales page
– You can see who has viewed it
– Your profile ranks very high on Google

In other words, if you want to get more clients and grow your business, LinkedIn is a goldmine (or at least, the closest thing to it).
Now, let's talk about what you can do to stand out and become the go-to person in your field on LinkedIn:
Disclaimer: If you don't have a great product to offer, skip this because you have no chance to win.
1) Craft a compelling marketing message.

– You need to articulate what you do is such a compelling way that buyers recognize the value you can bring into their life. And you need to do in in a few words.
Here's how a client did:
The first few words of your headline can be viewed by others when you leave a comment on a post or when they come across you in their newsfeed.
You need to nail that first part to attract them to your LinkedIn profile.
Once they land in your profile, you now have a sales page that can explain what you do, who you help, and what makes you different.
If you craft a high-converting LinkedIn profile, get ready to receive weekly inquiries.
2) Make your free stuff better than other people's paid stuff
Your content on LinkedIn needs to do a few things:
1) Demonstrate your expertise
2) Build an emotional connection
3) Trigger specific emotions
4) Tap into buying triggers
5) Drive strong internal decisions
6) Build trust
When you provide insane value with your posts, you are able to do half of the things I listed by default.
Btw, I'll be sharing in my newsletter soon how to do this like a pro. Subscribe here 🙂 https://xhoni.aweb.page/
What type of content works great on LinkedIn:
-> Carrousels posts that are educational
-> Video content that entertains and gives actionable tips
-> Selfies with some compelling content that creates an emotional connection
-> Simple text posts that provide insight and hacks
3) How to find hot buyers
This is by far the most profitable thing about LinkedIn. The ability to find hot buyers on this platform is second to none!
I'll share one little tactic with you today.
1) Search for specific keywords related to your service – Example: Leadership Coaching
2) Then click "services" on the filter section
LinkedIn will show your people who offer that type of service on LinkedIn.
3) Choose 5 of them who have decent engagement on their posts
4) Look at the people engaging in their content
Chances are high you will find several ideal clients this way.
This is just one little hack.
One of my clients was able to add over 400 hot leads to his network using 5 other hacks I shared with him.
Yes, he made 6-figures as a result.
This works.
These are 3 strategies that can help you win more clients and stand out in a sea full of people offering the same thing.
If you found this helpful, follow me on LinkedIn for up-to-date hacks and strategies to monetize your LinkedIn profile and win more clients:
https://www.linkedin.com/in/xhoni/
About Xhoni Mimillari: Xhoni Mimillar is a highly sought-after LinkedIn expert, renowned for his ability to help coaches and entrepreneurs create demand for the offer.
With over 615 client wins and $1.1M in revenue generate, Xhoni has crafted a LinkedIn coaching program that helps people crush it on LinkedIn.