Brick Attic's Tim Huck Embarks on Epic Lego Room Project, Unveiling Vintage Treasures!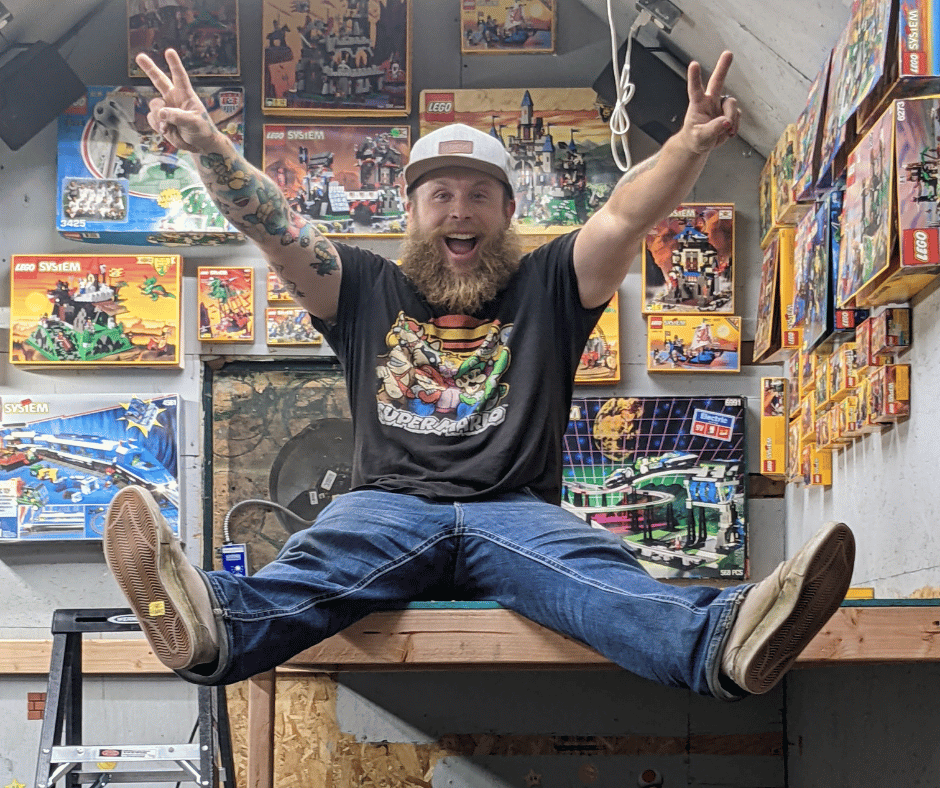 FOR IMMEDIATE RELEASE
Brick Attic's Tim Huck Embarks on Epic Lego Room Project, Unveiling Vintage Treasures!
Billings, MT, August 24, 2023 (
USANews.com
) – Tim Huck, the creative force behind the popular YouTube channel Brick Attic, has embarked on an extraordinary journey to build his dream Lego room. This ambitious project will showcase a stunning collection of vintage Lego sets from the 80s, 90s, and early 2000s, while also featuring rare Lego promotional items and other fascinating treasures.
With a passion for all things Lego, Tim Huck has captivated audiences worldwide through his engaging content on Brick Attic. Now, he is taking his love for Lego to new heights by transforming a unique space into a Lego enthusiast's paradise. Every inch of this room will be utilized to create a visually stunning and immersive experience for fans of all ages.
The highlight of this project is the extensive collection of vintage Lego sets that Tim has painstakingly curated. From iconic sets of the 80s to beloved classics of the 90s and early 2000s, this Lego room will be a nostalgic trip down memory lane for many. Lego enthusiasts will have the opportunity to witness the evolution of Lego designs and marvel at the craftsmanship that has made these sets timeless.
In addition to the vintage Lego sets, Tim Huck's Lego room will also feature an impressive assortment of rare Lego promotional items. These exclusive collectibles, often released in limited quantities, will add a touch of exclusivity and excitement to the overall experience. Visitors to the Lego room will have the chance to see these rare items up close and appreciate their significance in the Lego community.
To share the progress and excitement of this epic Lego room project, Tim Huck has released a short video on his YouTube channel, Brick Attic. The video provides a sneak peek into the meticulous planning and dedication that goes into creating such a remarkable space. Viewers can catch a glimpse of the vintage Lego sets, rare promotional items, and the passion that drives Tim's love for Lego.
As the project unfolds, Tim Huck will continue to document his journey on Brick Attic, providing regular updates and behind-the-scenes insights. Lego enthusiasts and fans of Brick Attic are encouraged to follow along and witness the transformation of this unique space into a Lego lover's paradise.
For more information about Tim Huck's Lego room project and to stay updated on the latest developments, please visit Brick Attic's YouTube channel at:
https://www.youtube.com/channel/UC0TlPHhiWvhAu8eLvHjZmkg.
About Brick Attic:
Brick Attic is a growing YouTube channel dedicated to all things Lego. Created by Tim Huck, Brick Attic offers engaging content, including Lego set reviews, Lego room buildout, and discussions about the Lego community. With a growing fan base, Brick Attic has become a go-to destination for Lego enthusiasts worldwide.
Press Contact:
Tim Huck
Creator
###