Unlock Home Care Revenue Growth: Secure Your Complimentary Copy of 'Home Care Revenue Breakthrough Secrets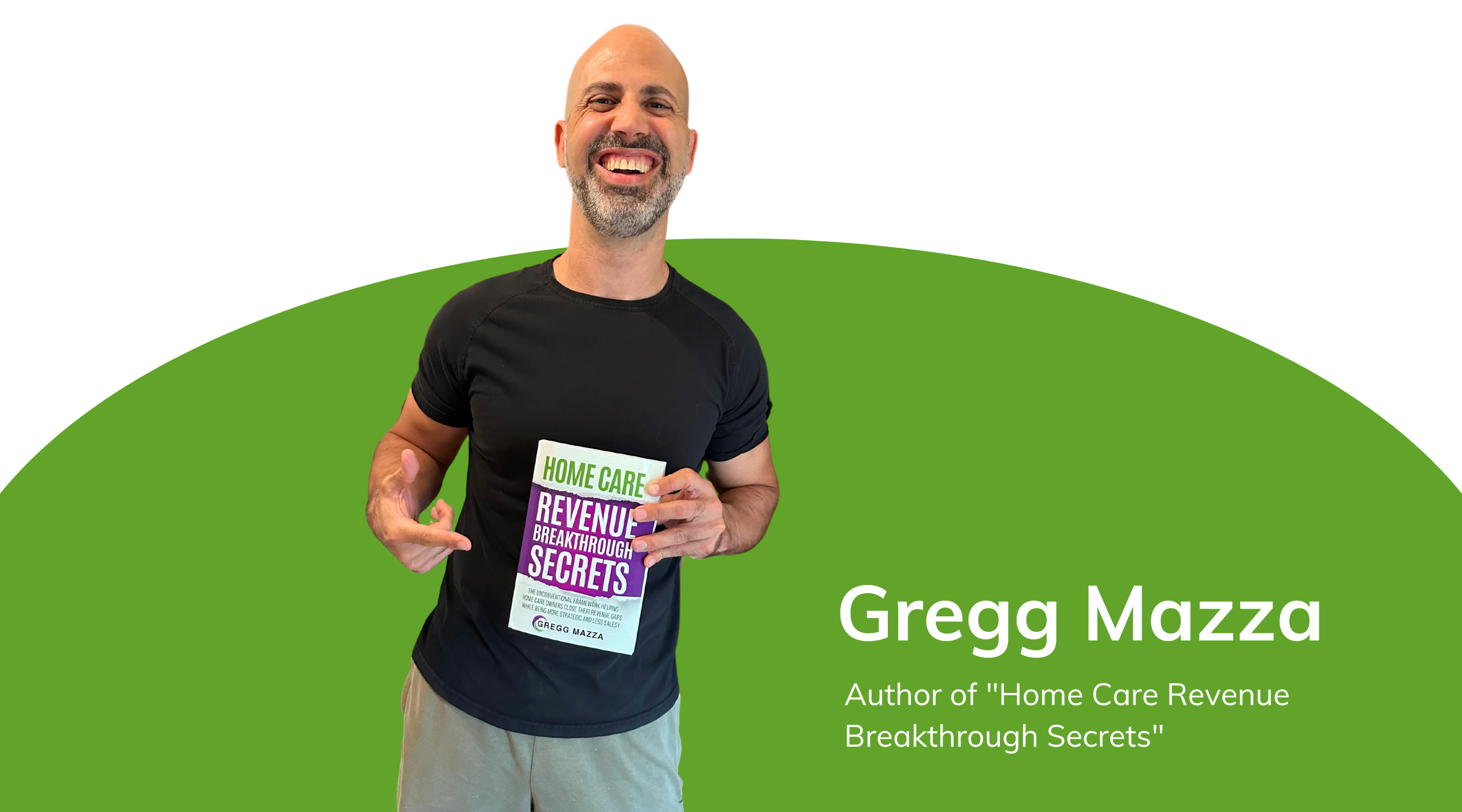 FOR IMMEDIATE RELEASE


Unlock Home Care Revenue Growth: Secure Your Complimentary Copy of 'Home Care Revenue Breakthrough Secrets'
Revolutionary New Book Offers Game-Changing Revenue Growth Strategies for Home Care Business Owners
SARASOTA, FL,
August 24, 2023 (
USANews.com
) – In an industry where heart-centered business owners often find themselves overwhelmed and burnt out, a beacon of hope emerges. Introducing "Home Care Revenue Breakthrough Secrets," a groundbreaking book that promises to transform the way home care businesses scale growth, ensuring they serve more elderly clients and achieve sustainable profitability and growth.
Authored by industry expert Gregg Mazza, this book is a culmination of years of experience and insights into the unique challenges faced by home care business owners. The book delves deep into strategies and tactics that not only help home care businesses serve a growing aging population but also ensure that these businesses thrive and prosper.
According to AARP, nearly 80-85% of the elderly wish to age in their homes. However, due to a lack of awareness about home care or the financial programs available to support it, many end up institutionalized. "Home Care Revenue Breakthrough Secrets" aims to bridge this gap, providing business owners with the tools they need to educate the public and serve more elderly clients by providing quality in-home care.
Gregg Mazza, the author, states, "
Our mission is to provide unique insights tailored for the home care industry, offering proven strategies to attract more referrals and set home care businesses apart from competitors. It's about a holistic approach that addresses both the business and heart-centered aspects of running a home care agency.
"
For a limited time, while supplies last, home care owners can secure a complimentary copy of the book. While the book is free, readers just need to cover the nominal cost of shipping and handling.
Visit
https://book.homecarebreakthrough.com/book
to get access to your free copy.
About the Author:

Gregg Mazza is a seasoned professional in the home care industry. With his unique approach, he has helped countless home care business owners navigate the challenges of the industry, ensuring they serve their clients at the highest level while also achieving business growth and personal work/life balance.
For media inquiries, please contact:
Name
: Cecilia Grayeb
Title
: Marketing Director
Email
:
[email protected]
Phone
: 833.995.2555
###