Floorfillers Entertainment Ltd is revolutionising the events industry with a spectacular array of new DJ services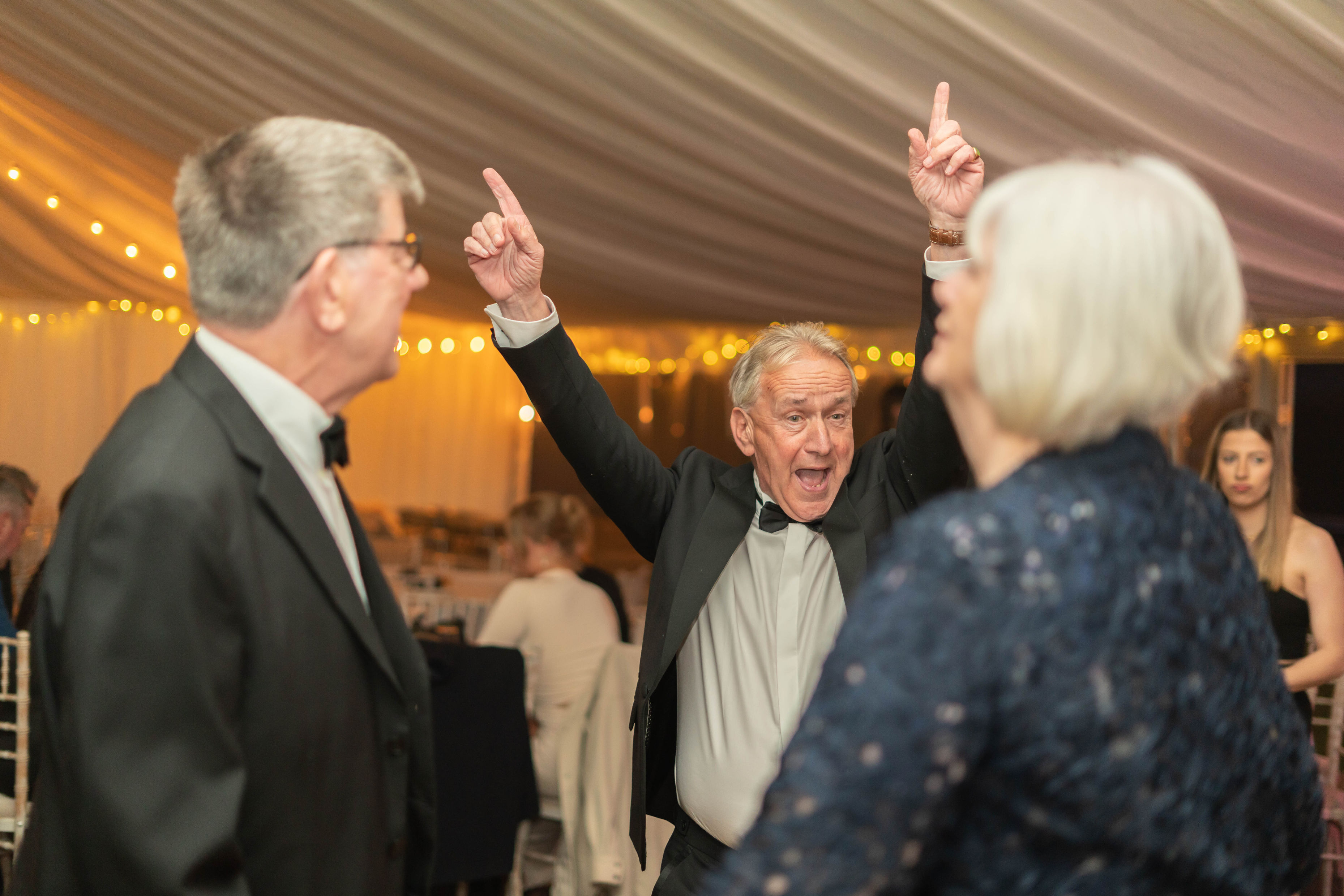 Lincolnshire, UK, August 25, 2023 (USANews.com) – Floorfillers Entertainment is renowned for top-rated DJs. The firm provides the finest entertainment for weddings, private parties and corporate events, and is Lincolnshire's number-one entertainment company. We're thrilled to reveal that Floorfillers has recently announced the launch of an expanded service range that is poised to deliver the most memorable celebrations in Lincolnshire and beyond.

Boasting more than a decade of expertise in orchestrating unforgettable moments and bringing people together, Floorfillers Entertainment is setting the stage for a new era of event DJing, from weddings and parties to corporate gatherings and sporting events.
With an elevated portfolio of services, tailored to a diverse range of event and musical requirements, we're excited to see how Floorfillers raises the bar.
The company's extended service offerings encompasses:
1. Wedding DJ Services:
Recognizing the significance of weddings as a celebration of love and unity, Floorfillers Entertainment's Wedding DJ Services promise to curate the perfect auditory backdrop for every moment of the couple's special day. From the elegance of the ceremony to the connections made on the dance floor at the reception, their skilled DJs create bespoke playlists for every event, weaving together the music tastes of the couple as well as their guests.

2. Corporate DJ Services:
For events where sophistication and professionalism are key, Floorfillers Entertainment's Corporate DJ Services rise to the occasion. From awards dinners and staff celebrations to product launches and marketing events, their DJs blend seamlessly into the corporate ethos, delivering a curated musical experience that complements the event's objectives and maintains a dynamic atmosphere that keeps attendees engaged.
3. Party DJ Services:
You bring the guests, Floorfillers will bring the party. Whether it's a milestone birthday, anniversary, or a spontaneous get-together, clients are paired with DJs who have expertise in their preferred genre, and the DJs set the stage for a vibrant and energetic affair that keeps the dance floor alive and the spirits high, ensuring an unforgettable celebration.
4. Sports DJ Services:
Sports events demand a unique brand of enthusiasm, and Floorfillers Entertainment's Sports DJ Services deliver just that. From pre-event anticipation to post-victory euphoria, their skilled DJs curate an electrifying soundscape that amplifies the excitement, making the event an unforgettable experience for participants and supporters alike.
Each occasion is special and unique, but Floorfillers Entertainment goes above and beyond to guarantee that every client's event is one that guests will talk about for years to come.
Frequent cancellations are a real issue in the DJ industry. Floorfillers receive 3-5 calls every week from desperate couples and party planners whose DJs have cancelled last minute. Floorfillers assigns a backup DJ to every single booking so that, should an emergency arise, you can enjoy peace of mind knowing that another DJ has been fully briefed and is ready to make your night a success!
"We embark on this new chapter with immense excitement and dedication to our craft," shared Tim Gutteridge, the Founder and CEO of Floorfillers Entertainment Ltd. "Our journey of over a decade has taught us the power of music in shaping memorable experiences. With these new services, we are confident in our ability to exceed our clients' expectations and deliver events that are truly exceptional."
"Floorfillers Entertainment were absolutely incredible for our wedding reception, we really couldn't have had a better service! Our DJ for the evening produced some amazing mashups and mixes, our dancefloor was filled all evening! He read the room completely and our guests all said they had the best time." – One of Floorfillers Entertainment's many recent 5* reviews.
As Floorfillers celebrates this significant milestone and introduces its extended suite of services, they extend a warm invitation to event planners, couples, corporations, sports event organisers, and individuals to explore their offerings and secure an exceptional DJ for their next event. Visit the website to find out more: https://www.floorfillersentertainment.com
Press Contact: Tim Gutteridge Founder and Managing Director Floorfillers Entertainment Ltd Email: [email protected] Phone: 01522 275 119 Address: 13-14 Silver Street, Lincoln, Lincolnshire, LN2 1DY

###