Copywriting Expert Farhad Khurshed Reveals AI-Powered Tips for Attention-Grabbing Facebook Ad Headlines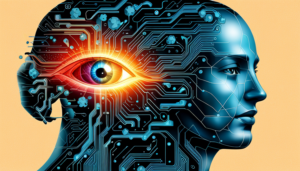 Copywriting Expert Farhad Khurshed Reveals AI-Powered Tips for Attention-Grabbing Facebook Ad Headlines
Worldwide, August 29, 2023 (
USANews.com
) – Copywriting expert Farhad Khurshed has revealed a groundbreaking approach to crafting attention-grabbing headlines for Facebook ads using AI technology.
With social media platforms playing a crucial role in driving traffic to offers, marketers are constantly seeking innovative ways to make their ads stand out among the sea of content. Farhad's AI-powered tips offer a solution to this challenge.
One of the key technologies Khurshed recommends is ChatGPT, an AI-powered tool that assists in creating compelling headlines that resonate with the target audience. By leveraging AI, marketers can enhance their Facebook ad campaigns and achieve outstanding results.
Farhad shares four essential tips for crafting attention-grabbing headlines for Facebook ads:
1. Use Numbers: Including numbers in headlines attracts more clicks. Numbers stand out and indicate that the content will provide actionable steps and concrete facts.
2. Ask Questions: Thought-provoking questions in headlines entice readers to click by making them curious about the answer. However, questions should be concise, relevant, and tailored to the target audience.
3. Use Power Words: Power words evoke strong emotions such as excitement, curiosity, or fear. By incorporating power words, marketers can trigger an emotional response in readers, increasing the likelihood of them engaging with the rest of the Facebook ad.
4. Be Specific: Specific headlines tend to perform better than general ones. People naturally connect with content that speaks directly to their needs and interests.
To further assist businesses in generating better results from Facebook Ads, Farhad Khurshed is offering a complimentary planning session. This one-on-one session will provide valuable insights and personalized recommendations to enhance Facebook ad campaigns and achieve outstanding results.
To book your complimentary planning session with Farhad Khurshed, please contact him at
[email protected]
.
About Farhad Khurshed:
Farhad Khurshed is a renowned copywriting expert with a passion for helping businesses achieve exceptional results through persuasive and compelling content. With years of experience in the industry, Khurshed has mastered the art of crafting attention-grabbing headlines that drive engagement and conversions. His expertise in AI-powered technologies has made him a sought-after consultant in the field of digital marketing.
For media inquiries, please contact:
Farhad Khurshed
Founder
Copywriting-Results
[email protected]
###