FOR IMMEDIATE RELEASE
Choose a Better Better with BAMnut: WhatIF Foods Redefines Plant Milk with BAM (Better Alternative Milk) Milk For Your Coffee This National Coffee Month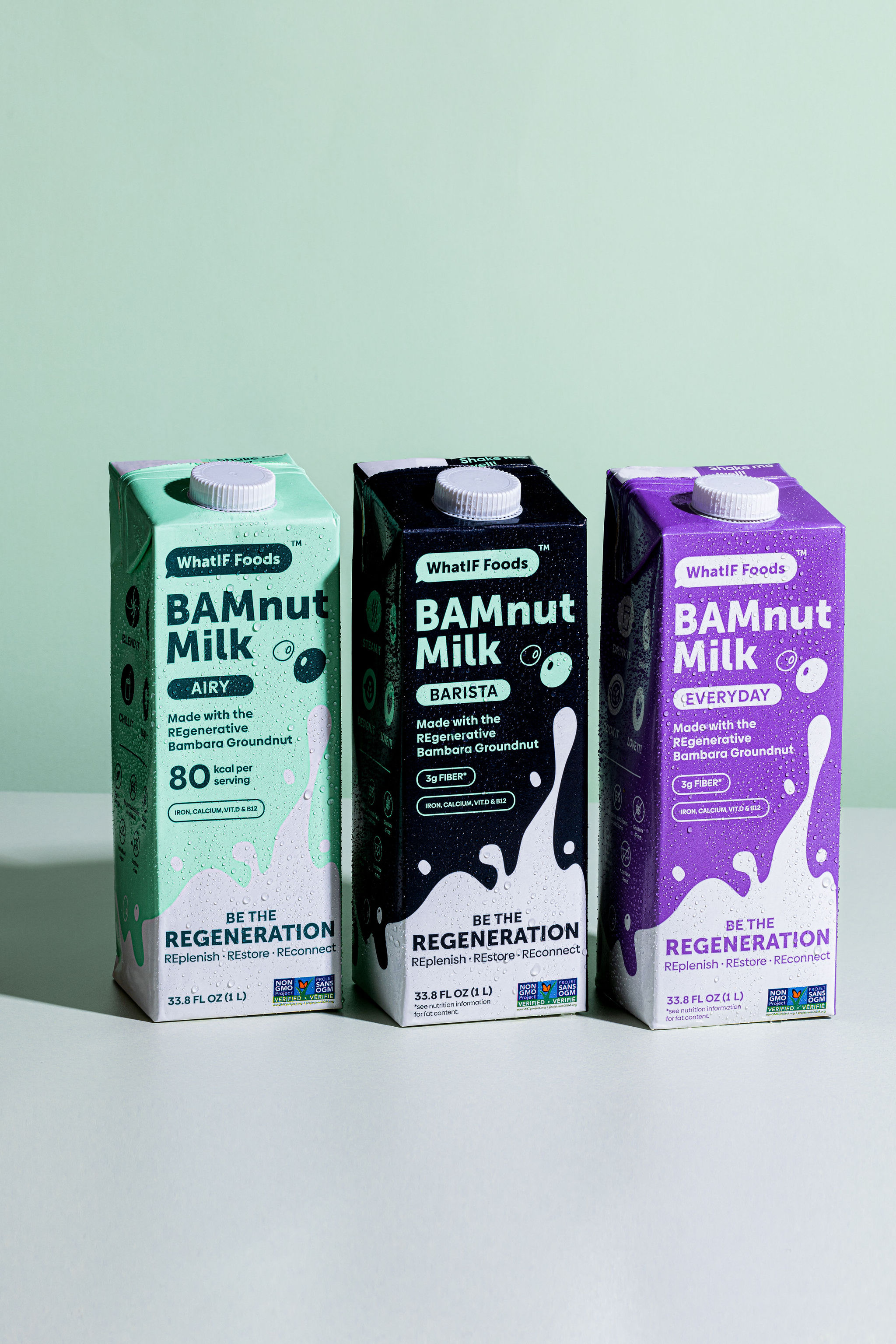 New York, NY, August 31, 2023 (USANews.com) — As the aroma of National Coffee Month fills the air this August, WhatIF Foods celebrates its groundbreaking BAMnut milk, taking the coffee experience to new heights. With the rise of home office routines, the quest for the ultimate cup of coffee that combines taste, nutrition, and eco-responsibility has never been more relevant. Moreover, some millennials and a large portion of GenZ are now part of the generation who view the dairy industry with increasing skepticism. According to the market research company, Circana, last year alone, members of Generation Z bought 20 percent less milk than the national average for milk consumption. As such, Chris Langwallner, Founder and CEO of WhatIF Foods recognizes this concern and strongly advocates for a Better Better way of doing business that leaves a lasting, more positive impact.
"It's the ultimate best of all 'worlds' as 'THE Better Better,' and until now, no other food manufacturers approach it like the WhatIF Way! As a Registered Dietitian, WhatIF Foods is the first food company that I know that considers ALL aspects of the entire food process and not just trading one lesser-than-healthy ingredient for a slightly better one. WhatIF Foods has a mission to set the bar for producing "The Better Better" of all foods they create with every step in the process from growing the Bambara groundnuts, harvesting the crops, the all-natural ingredients that go into their products, the reduction in carbon footprint and conservation of precious resources such as water."
– Melissa Hooper (MS, RDN), Registered Dietitian & Nutritionist
Nutrition expert and award-winning LA-based registered dietitian, Melissa Hooper, MS, RDN has nothing but praise for the planet-based milk crafted by WhatIF Foods, celebrating the brand's ethos of "small changes, large impact". Switching to BAMnut Milk is not just about creamy coffee, it's all about embracing:
A Cup Beyond Taste
A Dairy-Free, Planet-Based Revelation for Coffee Lovers, BAMnut milk isn't just another "me-too-milk alternative." It's a planet-based wonder with the promise of uncompromised simplicity: three authentic ingredients and absolutely no filler elements. But the marvel doesn't end there.
Better Better Nutrition: A powerhouse of seven essential amino acids, brimming with calcium, iron, resistant starch, and MCT oil. BAMnut milk offers more protein than many popular plant-based milks, such as oat and almond, all while fostering a harmonious gut health and biome. The absence of stabilizers, emulsifiers, or preservatives ensures an unadulterated delight with every sip.
The Environmental Game-Changer: Drawing inspiration from WhatIF's BAMnut page, this unique milk alternative is derived from Bambara Groundnuts, a regenerative crop. These nuts are not only drought-resistant but also enrich the soil they grow in, ensuring a reduction in land degradation and water use. By championing BAMnut milk, you are directly supporting a regenerative agriculture system that minimizes environmental footprints.
Your Eco-Friendly Home Office Coffee:
More people than ever are cherishing the coziness of working from home. And now, that barista-quality coffee from your kitchen can become an eco-hero. Save money, time, and make a conscious choice for our planet. To put things into perspective, simply switching to a cup of WhatIF Foods' BAMnut Milk every day can save 447 showers worth of water and reduce carbon emissions equal to driving 113 miles by car.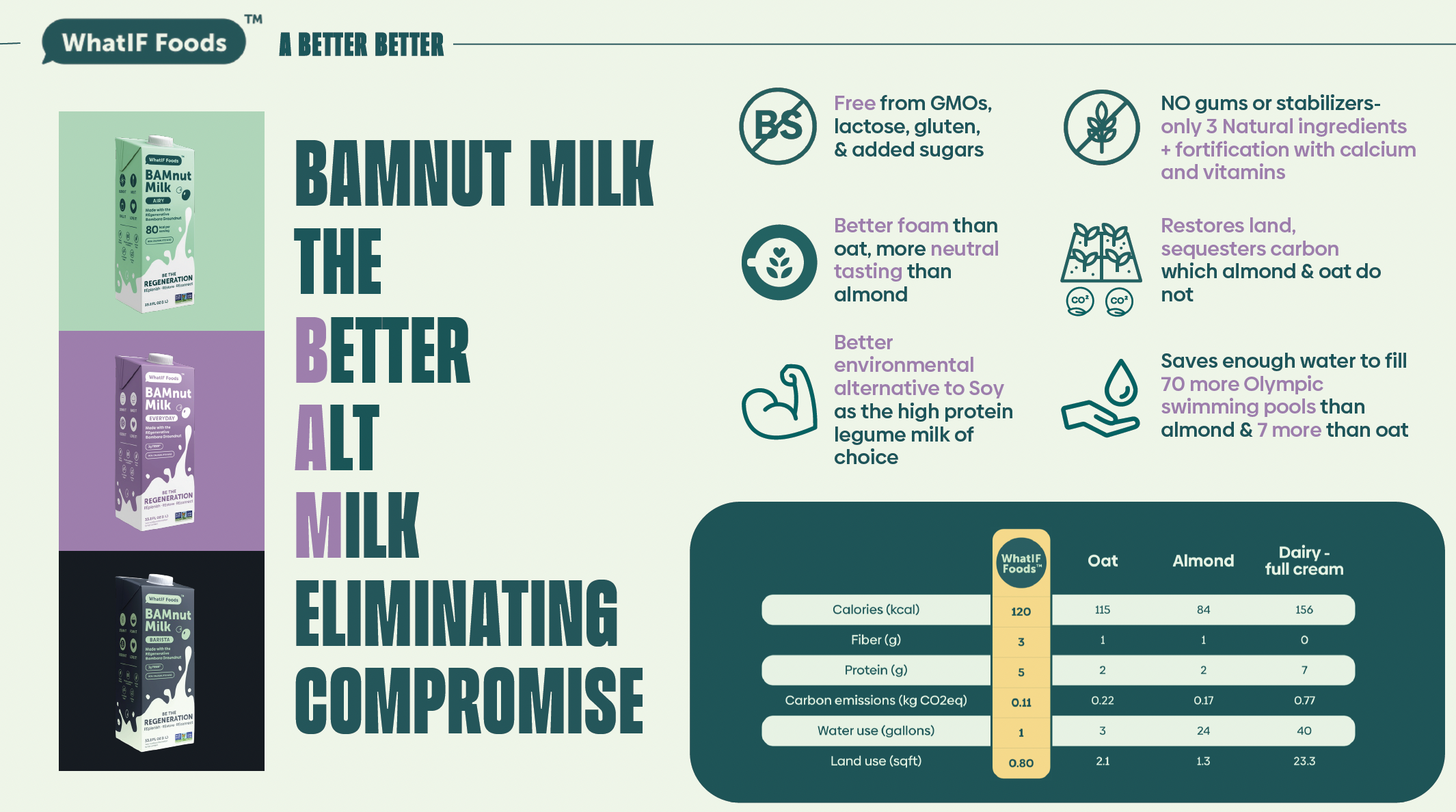 Kickstart your day the Better Better way with the planet-based BAMnut milk in your daily cup of joe. Opt for a no-added-sugar journey, immerse in the regenerative movement, and pledge to make the planet thrive with every cup.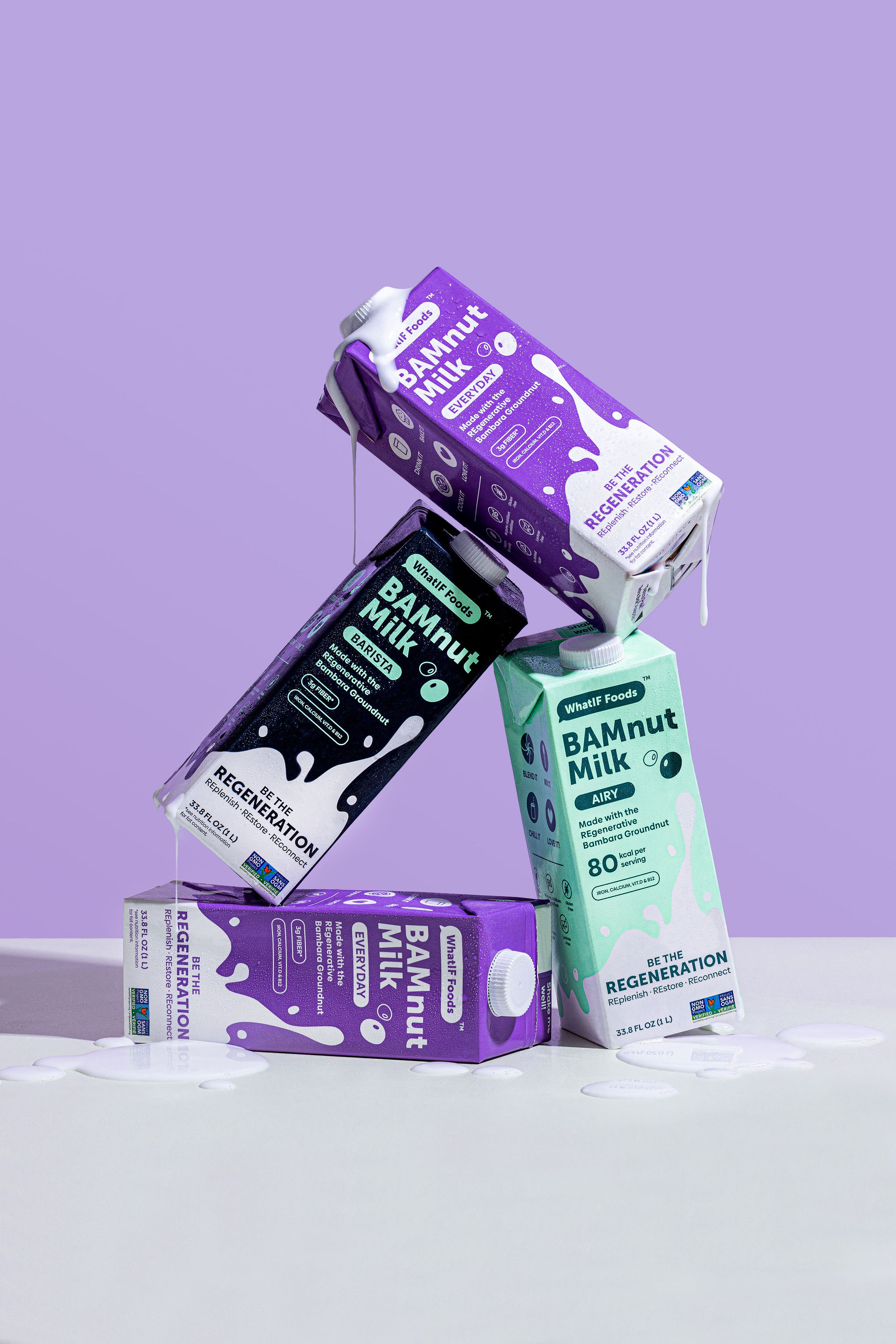 The Perfect Coffee Recipe:
In celebration of National Coffee Month, WhatIF Foods is inviting all coffee lovers to try a super creamy Dalgona Coffee elevated with BAMnut Milk Barista.
Ingredients:
1. Freeze-dried coffee – 2 tablespoons
2. Sugar – 2 tablespoons
3. Water – 2 tablespoons
Instructions:
1. Whisk the freeze-dried coffee, sugar and water until frothy
2. Top the mixture with BAMnut Milk Barista
3. Enjoy!
The younger generation is not just seeking dairy-free alternatives but holistic, environmentally-conscious choices. Join WhatIF Foods in leading the Better Better revolution this National Coffee Month. Choose BAMnut milk – for a Better health, taste, and Earth.
About WhatIF Foods
WhatIF Foods is a planet-based food company going beyond sustainability to create "A BETTER BETTER." We work with the regenerative Bambara groundnut, a legume that naturally replenishes our bodies, restores our soils and reconnects us to farming communities. Our BAMnut Milk is creamy, delicious, and made with just 3 natural ingredients. Our BAMnut Noodles are air-fried, contain 17g of protein and are available in 4 delicious flavors. Explore more at whatif-foods.com and follow us @whatiffoods.
###