Donnie Borgal Launches Rejuvenating Strength: Transforming Seniors' Lives with 15-Minute Daily Exercises!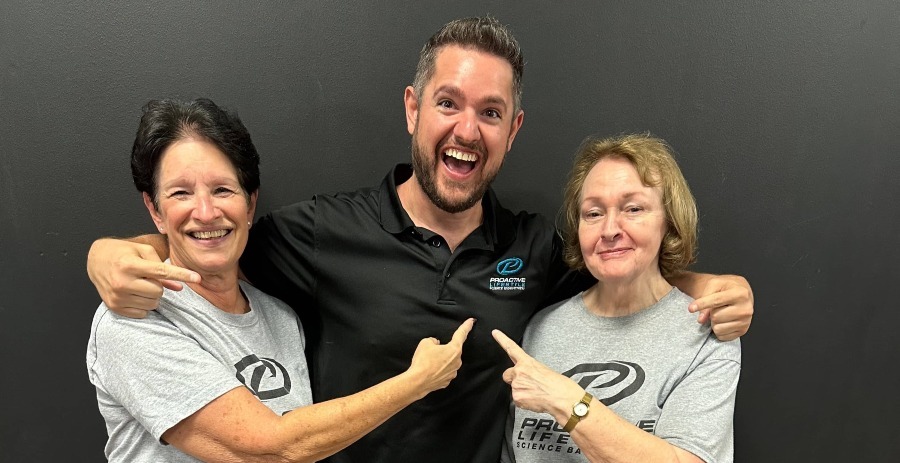 FOR IMMEDIATE RELEASE
Rejuvenating Strength: Transforming Seniors' Lives with 15-Minute Daily Exercises!
Houston, TX, August 31, 2023 (
USANews.com
) – Donnie Borgal, a renowned exercise specialist with over 20 years of experience and owner of a specialized gym, is excited to announce the launch of his latest venture, Rejuvenating Strength. This online membership program is designed to empower seniors by teaching them how to become stronger, more mobile, and improve their longevity, all in less than 15 minutes a day.
With Rejuvenating Strength, Borgal aims to provide simple and effective exercises that seniors can easily incorporate into their daily routines. By offering a convenient and time-efficient solution, he hopes to inspire consistency and help seniors achieve remarkable results in their overall health and well-being.
Recognizing the unique challenges faced by seniors, Borgal has meticulously curated a program that caters specifically to their needs. Through his extensive knowledge and expertise, he has developed a series of exercises that are safe, low-impact, and tailored to address common age-related concerns such as muscle weakness, joint stiffness, and reduced mobility.
The Rejuvenating Strength program is accessible online, allowing seniors to participate from the comfort of their own homes. Members will gain access to a comprehensive library of instructional videos, demonstrating each exercise in detail and providing step-by-step guidance. Additionally, the program includes personalized workout plans, and a supportive online community, fostering a sense of camaraderie and motivation among participants.
Borgal's ultimate goal with Rejuvenating Strength is to positively impact the lives of 10,000 or more seniors, helping them live better and more fulfilling lives. By empowering seniors to take control of their health and well-being, he aims to enhance their overall quality of life and enable them to enjoy their golden years to the fullest.
"I am thrilled to launch Rejuvenating Strength and share my passion for fitness with seniors,"
said Borgal.
"Through this program, I hope to inspire and empower them to prioritize their health and well-being, and prove that age is just a number. With just 15 minutes a day, seniors can experience remarkable transformations and unlock a newfound strength within themselves."
For more information about Rejuvenating Strength and to join the program, please visit
www.rejuvenatingstrength.com
.
About Donnie Borgal:
Don Borgal is a highly experienced exercise specialist with a deep passion for helping seniors improve their physical fitness and overall well-being. With over 20 years of experience in the fitness industry, he has dedicated his career to developing safe and effective exercise programs tailored to the unique needs of seniors. As the owner of a specialized gym, Borgal has successfully transformed the lives of countless individuals, empowering them to lead healthier and more active lifestyles.
Media Contact:
Name: Donnie Borgal
Title: Owner
Email:
[email protected]