Life O' Wood Announces Retail Resumption: Iconic Furniture Polish Now Available at Vidler's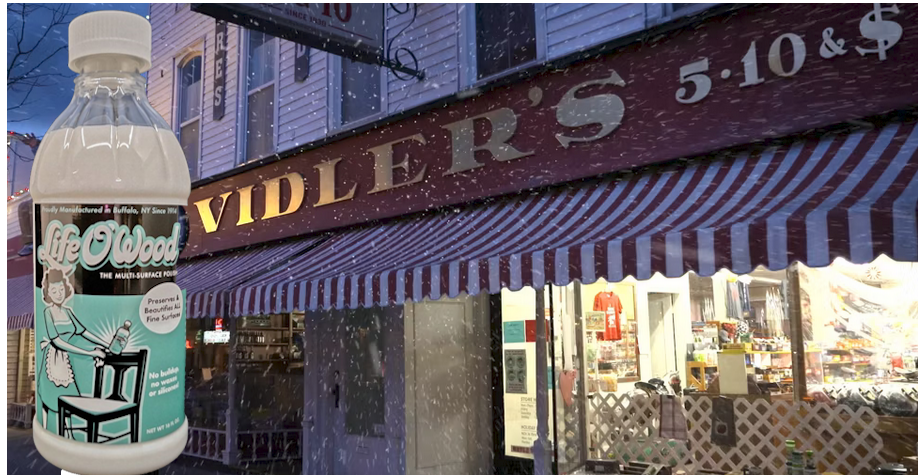 FOR IMMEDIATE RELEASE
Life O' Wood Announces Retail Resumption: Iconic Furniture Polish Now Available at Vidler's
BUFFALO, NY, September 4, 2023 (
USANews.com
) – In an exciting development for lovers of timeless quality and tradition, Life O' Products is thrilled to announce that its iconic Life O' Wood furniture polish is now available for individual purchase at retail locations. Leading this retail renaissance, Vidler's, the historic and much-loved 5 & 10 cent store located in East Aurora, NY, will be the first to reintroduce Life O' Wood to its store shelves starting this weekend.
Having reactivated production and recaptured the essence of the original century-old formula, Life O' Wood is once again set to grace the homes of those who appreciate unparalleled craftsmanship. Customers eager to experience the brilliance of the original Life O' Wood formula can now walk into Vidler's to purchase a bottle with the iconic green label.
Chris Bellacose, President of Life O' Products, shared,
"We are profoundly grateful and excited to partner with a retailer as esteemed as Vidler's. Their commitment to nostalgic and high-quality shopping experiences aligns perfectly with our dedication to the Life O' Wood legacy."
Vidler's, known for its vast array of over 75,000 items dispersed through 4 buildings on 2 levels, offers a shopping experience that's both historic and unparalleled. The addition of Life O' Wood to their product lineup is a testament to their ongoing commitment to quality and tradition. Their online store is at
www.vidlers5and10.com
.
For more information about Life O' Wood or to place an online order, please visit
www.lifeowood.com
.
About Life O' Products
Life O' Products, championing the qualities and virtues of times past, stands firm in its mission to reintroduce products marked by superior quality and tradition. The recommencement of Life O' Wood production underscores the company's dedication to enduring excellence.
Media Contact:
Christophe
r Bellacose
President
[email protected]
1-716-891-5250
###