Affordable Healthcare Solution: Routine Medical Care Offers Cost-Effective Options for Families!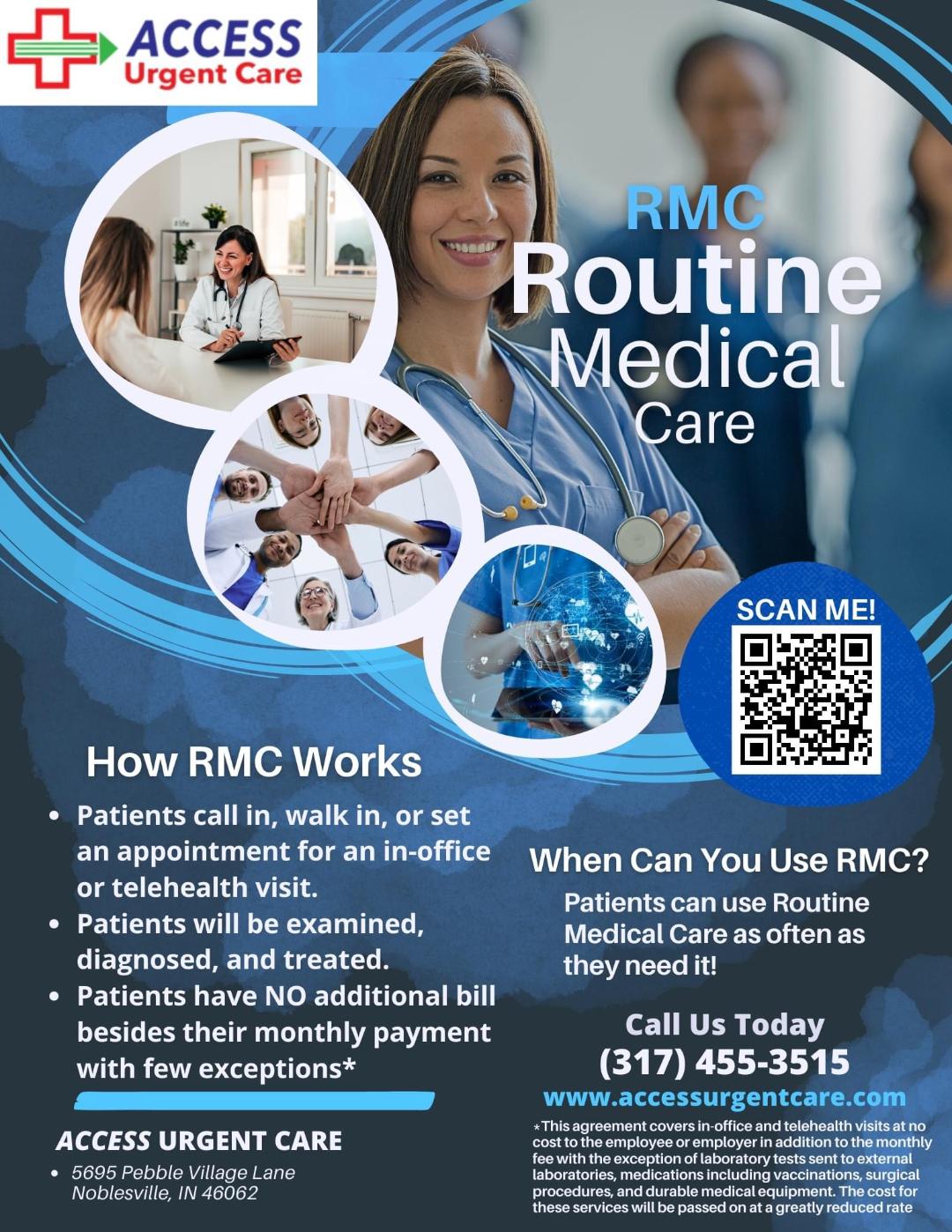 FOR IMMEDIATE RELEASE
Affordable Healthcare Solution: Routine Medical Care Offers Cost-Effective Options for Families!
September 5, 2023 (
USANews.com
) – In a world where healthcare costs continue to rise, Routine Medical Care (RMC) is proud to offer an affordable solution for individuals and families seeking quality medical care. With the aim of making healthcare accessible to all, RMC provides cost-effective options that ensure patients receive the care they need without breaking the bank.
At RMC, patients have the flexibility to choose between calling in, walking in, or setting an appointment for in-office or telehealth visits via phone or video chat. This convenience allows individuals to seek medical attention at their own convenience, eliminating the need for long waiting times or unnecessary delays.
During their visit, patients will undergo a thorough examination, receive an accurate diagnosis, and be provided with the necessary treatment. RMC believes in the importance of comprehensive care, ensuring that patients receive the attention they deserve.
One of the key advantages of RMC is the ability for patients to utilize the service as often as needed. Whether it's a routine check-up or a more urgent medical concern, RMC is there to provide the necessary care and support. This flexibility ensures that individuals and families can prioritize their health without worrying about excessive costs.
With RMC, patients can enjoy the peace of mind that comes with knowing there are no additional bills, apart from their monthly payment, with few exceptions. The agreement covers in-office and telehealth visits at no cost to the employee or employer, with the exception of laboratory tests sent to external laboratories, medications including vaccinations, surgical procedures, and Durable Medical Equipment (DME). However, even for these services, RMC offers greatly reduced rates, making healthcare more affordable for all. It is important to note that RMC is not health insurance, but rather a cost-effective alternative.
"We understand the financial burden that healthcare costs can place on families. That's why we are proud to offer Routine Medical Care as an affordable solution,"
said Bryndon Preston at Access Urgent Care.
"Our goal is to ensure that everyone has access to quality healthcare without worrying about the financial implications. With the RMC membership, individuals and families can prioritize their health and well-being without breaking the bank."
RMC is committed to providing accessible and affordable healthcare to all individuals and families. By offering cost-effective options and comprehensive care, RMC aims to revolutionize the healthcare industry and make a positive impact on the lives of countless individuals.
For more information about Routine Medical Care and their affordable healthcare solutions, please visit
www.accessurgentcare.com
or contact Brittany
at 317-455-3515
or
[email protected]
.
About Routine Medical Care:
Routine Medical Care (RMC) is a healthcare provider dedicated to offering cost-effective options for individuals and families. With a focus on accessibility and affordability, RMC provides comprehensive care through in-office and telehealth visits. By eliminating excessive costs and offering greatly reduced rates for additional services, RMC aims to make healthcare accessible to all. For more information, please visit
https://accessurgentcare.com/contact-us
/
###