Olern Empowers Small Businesses with Inclusive Learning, Bridging Training Gap for 9/10 SMEs in PH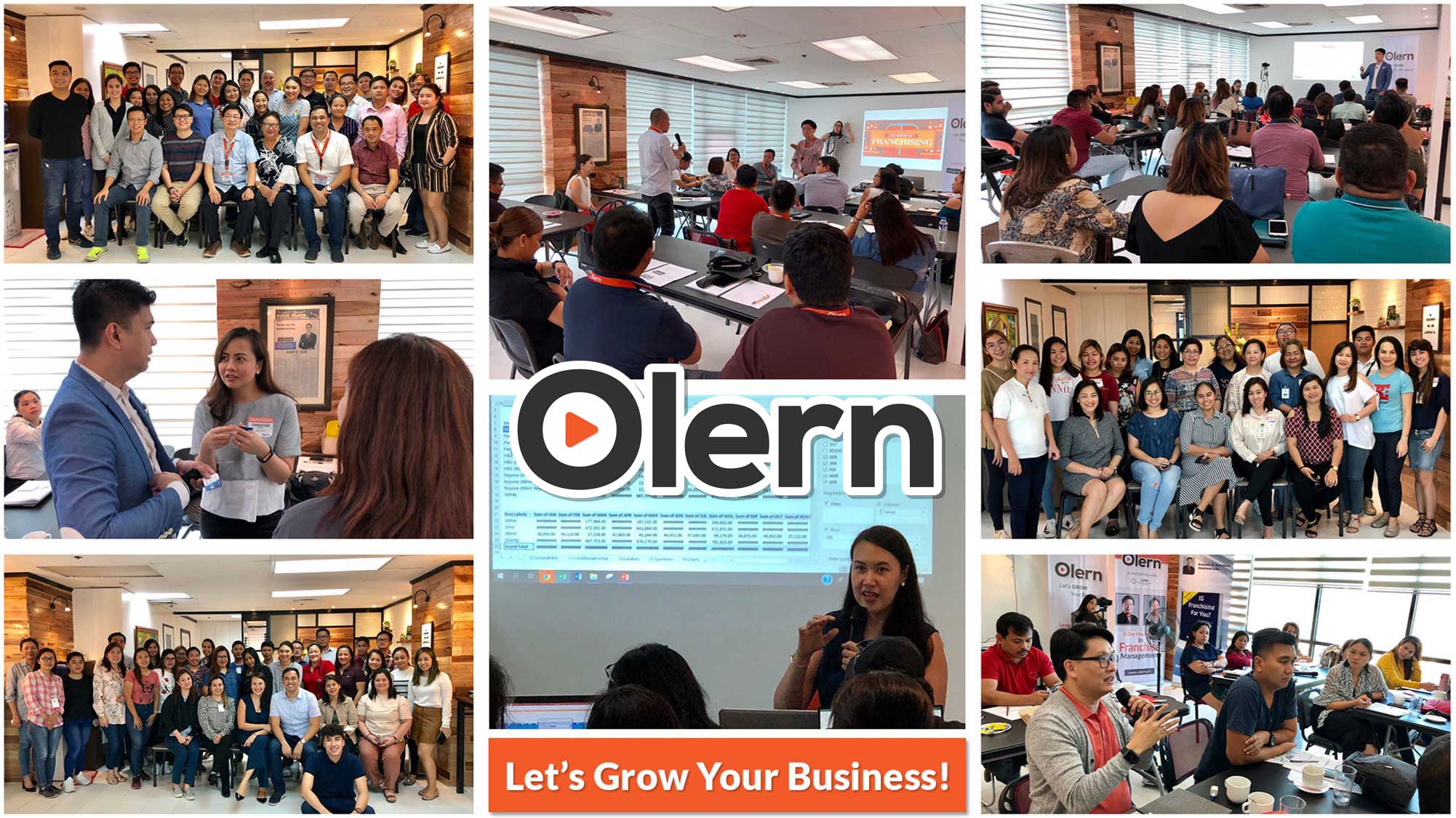 FOR IMMEDIATE RELEASE
Olern Empowers Small Businesses with Inclusive Learning, Bridging Training Gap for 9/10 SMEs in PH
Manila, Philippines, September 9, 2023 (
USANews.com
) – Olern, a leading provider of business training solutions, is proud to announce its partnership with various business consultants and trainers in the Philippines to address the training gap faced by small businesses in the country. Through this collaboration, Olern aims to empower small businesses by providing affordable and accessible training opportunities for their employees.
According to extensive research conducted by Olern, a staggering 9 out of 10 small businesses in the Philippines do not provide training for their employees on essential soft skills. This is primarily due to financial constraints and the lack of expertise within the company to conduct such training. Recognizing this critical issue, Olern has taken the initiative to champion inclusive learning and bridge the training gap for small businesses.
Olern's proprietary interactive training platform offers a comprehensive range of courses designed to equip employees with the necessary skills to thrive in today's competitive business landscape. By making these training programs affordable, Olern ensures that small businesses can invest in their employees' development without straining their budgets.
"We firmly believe that every employee, regardless of the size of the business they work for, deserves access to quality training and development opportunities,"
said Jerry Ilao, CEO at Olern.
"Through our partnership with esteemed business consultants and trainers, we are committed to empowering small businesses in the Philippines by providing them with the tools and resources they need to succeed."
Olern's inclusive learning approach not only benefits small businesses but also contributes to the overall growth and development of the Philippine economy. By equipping employees with essential soft skills, such as customer service, communication, leadership, and problem-solving, Olern aims to enhance productivity, efficiency, and innovation within small businesses, ultimately driving the Philippine economy.
To further support small businesses, Olern offers mobile app for iPhone and Android users, ensuring that employees can access training at their convenience, anytime, anywhere. Additionally, unlike traditional elearning platforms that are flat and passive, Olern's training programs are designed to be interactive and engaging, maximizing knowledge retention and practical application.
Olern invites small businesses across the Philippines to join the inclusive learning movement and take advantage of the affordable training opportunities available. By investing in their employees' growth and development, small businesses can unlock their full potential and contribute to the country's economic prosperity.
For more information about Olern and its inclusive learning initiatives, please visit
https://www.olern.com
for more information.
About Olern:
Olern is a leading provider of business training solutions in the Philippines. With a mission to empower small businesses, Olern offers affordable and accessible training programs designed to bridge the training gap faced by small businesses. Through its partnerships with business consultants and trainers, Olern aims to provide inclusive learning opportunities for employees, ultimately driving economic growth and development.
Media Contact:
Win Dizon
Sales and Marketing Manager
Olern Inc.
[email protected]
###